As you know, one of the basic elements that make up an organization's brand is culture and people.Therefore, a friendly, professional look with a corporate uniform will help improve the image better in the eyes of partners and customers. If you are wondering, do not know which unit to choose the quality uniform with affordable price, read the article below, you will have a lot of experience in choosing a prestigious uniform sewing facility.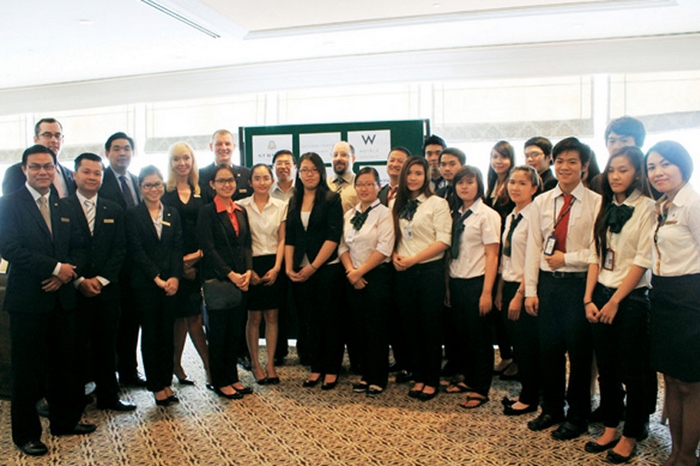 MAULA uniform is a supplier of uniforms for hundreds of customers who are organizations, corporations, large and small businesses, companies, and groups. Also the first T-shirt factory and a leader in uniform printing and sewing technology. Therefore, we are always proud of the achievements that we create, which is the trust and confidence of customers when using the product over the years.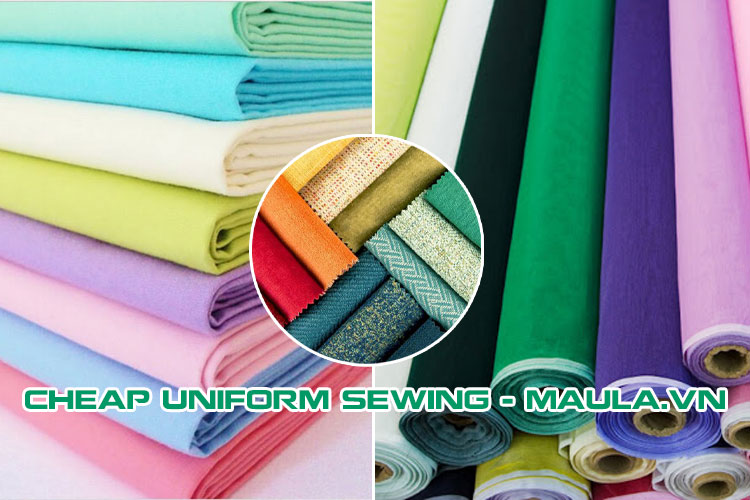 Sewing uniforms in HCMC
With many years of experience in the field of uniform clothing in Ho Chi Minh City, MAULA understands how to make your uniform become a good score in the eyes of its customers at first sight. With a team of professional, skilled and experienced staff, we will know how to help you convey the information you want to tell customers through the eye-catching uniform of your choice.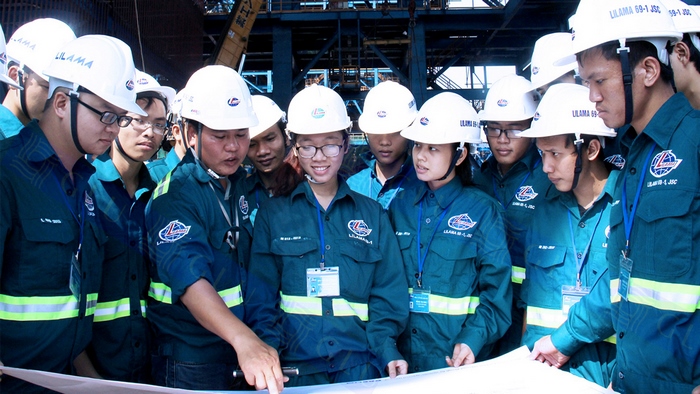 Especially when coming to MAULA Uniform, you will receive 1-for-1 warranty as well as the best commitment we bring to you. We specialize in manufacturing high quality T-shirt uniforms for all subjects in the inner province and neighboring provinces.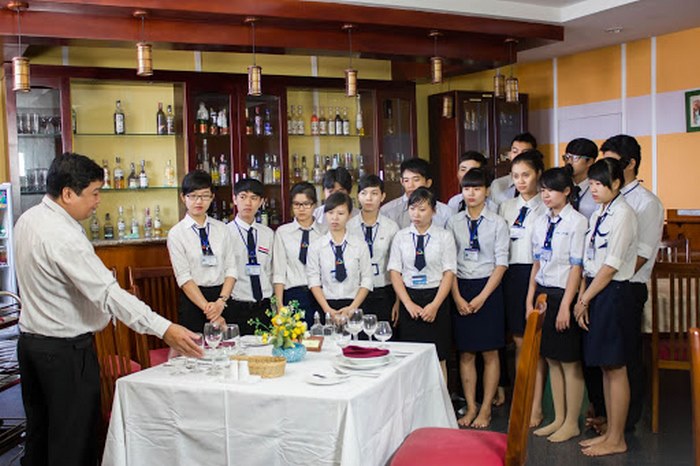 Cheap and high quality uniform sewing service
With many customers, our reputation has been built by the trust that customers have given. Companies have cooperated to order MAULA garment for many years, they believe in the prestige and belief building in the early days of establishment up to now.
We always use fabrics with clear origin, quality ink (absolutely do not use market ink to lose the company's reputation system).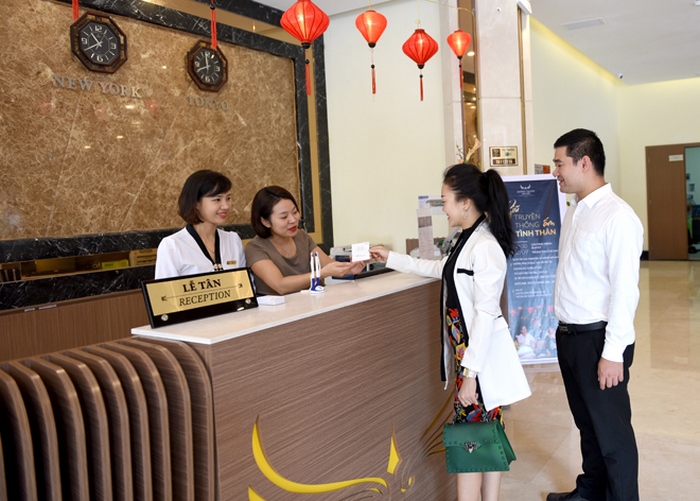 What problems customers usually care about when placing an order
Fabric material
Fabric material is the first factor you must pay attention to when choosing to sew a HCMC uniform . With a shirt with good fabric and high durability, the usage time will be longer and thus will save your company a lot of money. In addition, you must also choose the fabric that best suits the working environment of the company's employees in terms of color, elasticity, .., heat resistance, dirt, ..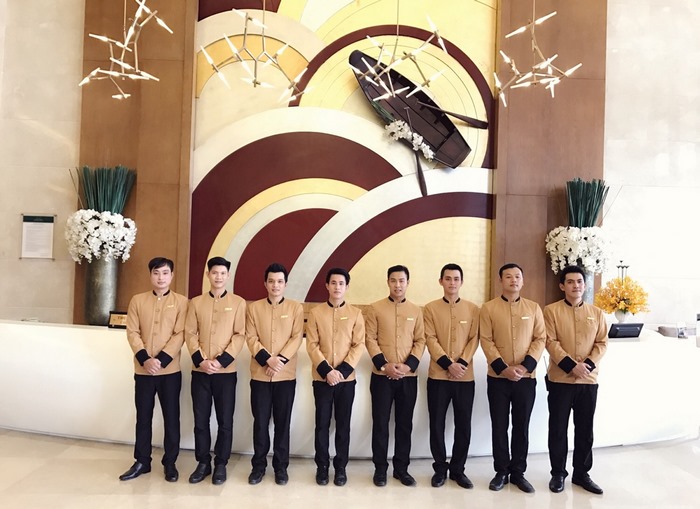 T-shirt printing style
Uniforms are valuable to promote the company's brand, so the printed image on the shirt must always ensure the aesthetic value and high durability, and not to peel off when washing. A good quality logo print will help create an impression in the eyes of the opposite person.
Durable sewing fabric for long-term use
To make a uniform to look beautiful, you need to pay attention to the fabric, the fabric that must be used for a long time, the fabric not only determines the form but also the durability of the uniform. For example, service staff should choose sweat absorbing materials because they have to travel, work a lot, and the garment must be of quality and long-term use.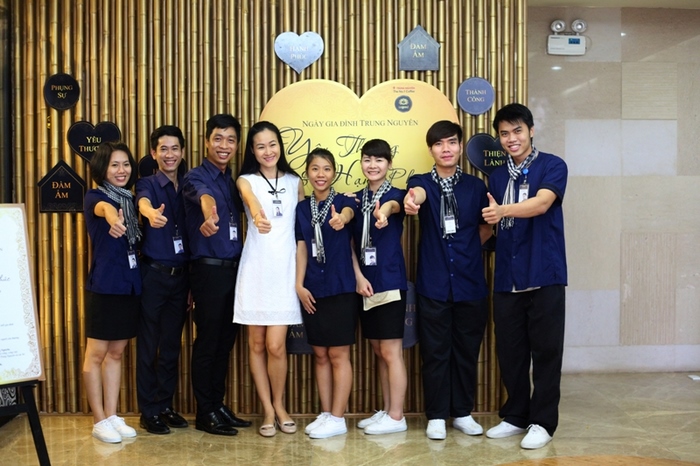 Delivery time: Many units sewing uniforms in Ho Chi Minh City are not reputable, this date but cannot make orders in time, so the delivery is late. For customers, they hate this, so you need to find a reputable service provider to ensure in terms of time, quantity and quality.
Closed process when sewing tphcm uniform
MAULA's products are produced in a closed chain model. This is something that not all Saigon uniform t-shirt sewing establishments have. This helps customers to save costs and be assured of product quality. The closed process includes: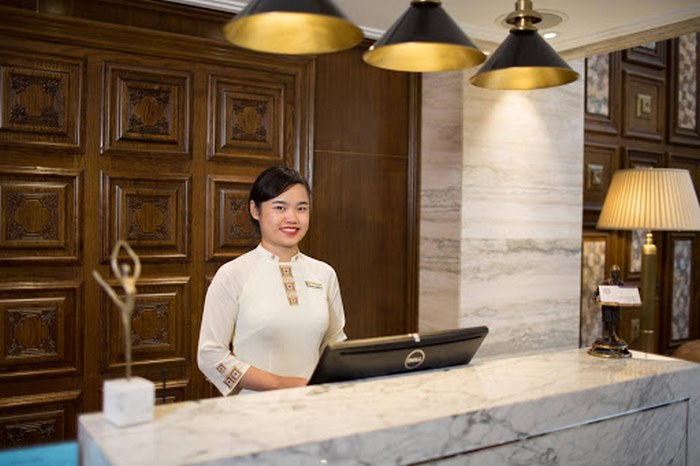 Arabing and cutting fabric
Print or add a logo
Finished sewing
CHeck quality
Delivery
Arabing and cutting fabric
In order to help customers choose the right shirt materials as well as printing methods. MAULA always takes careful consulting steps, focusing on the problems that customers encounter, thereby suggesting products to help solve those problems. After relying on customers' final approval samples on shirt styles, prints, sizes, activities … MAULA's design department will produce fabric cut stereotypes.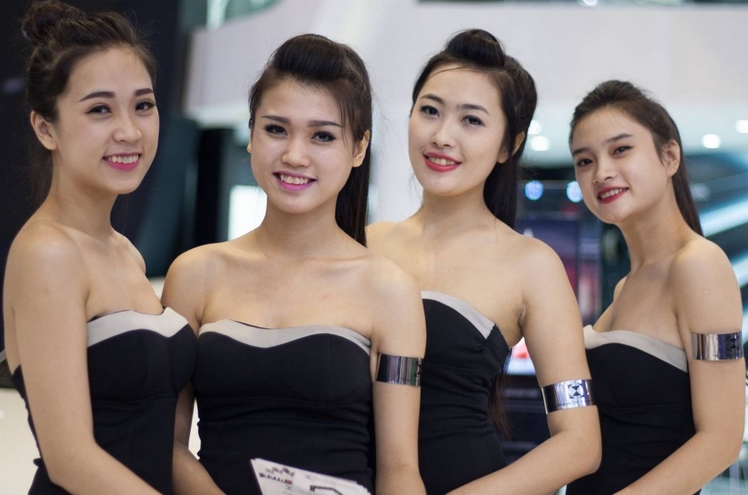 Logo printing or embroidery
Logo is the most important part of a uniform t-shirt in asserting style and promoting the brand. So the logo printing process is quite important. Techniques of embroidery printing of workers are required and the quality of ink at the facilities must be ensured. Because it greatly affects the aesthetics as well as the company's brand.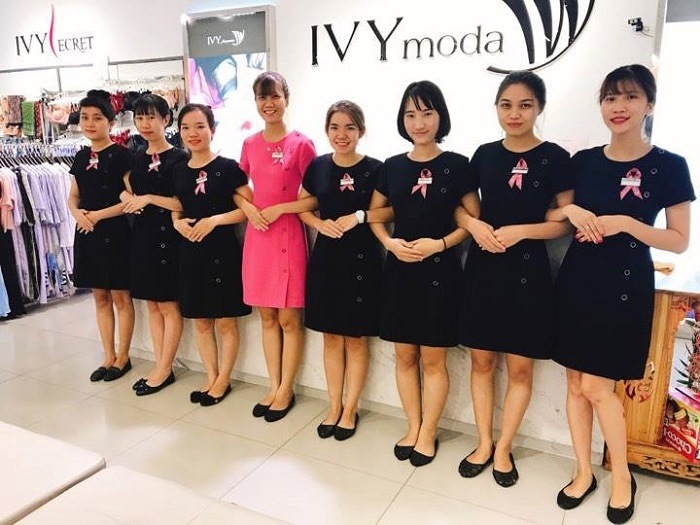 Sewing finished tphcm uniform shirt
After finishing the embroidery printing, the shirt will be transferred to the sewing department. At this stage, the shirt will be completely sewn such as collar assembly, jacket assembly, bag assembly … finishing marking and other accessories according to customers' requirements.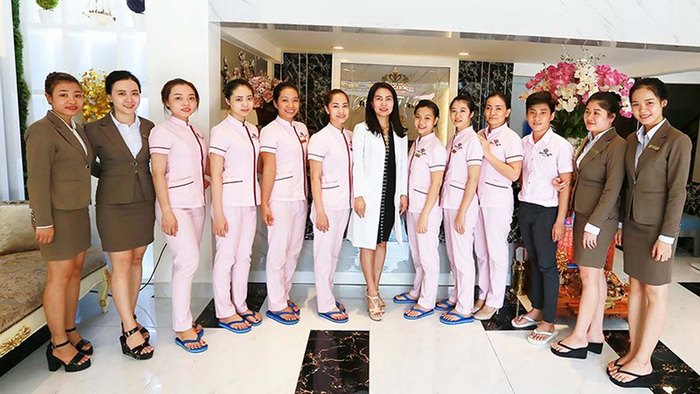 CHeck quality
After the shirt is finished sewing, the staff will carefully check the overall color, about each stitch, the color of the embroidery prints based on the design that the customer has approved. . Also perform basic operations such as stretching, squeezing to check the quality of fabric and printing ink. Make sure the product goes to the customer to be high-end and worth the money.
Delivery
We accept garment in all districts in Ho Chi Minh City and across 64 provinces and cities nationwide. We take delivery of the goods. Upon delivery, we all have delivery records, which show the specific number of uniforms, specific sizes …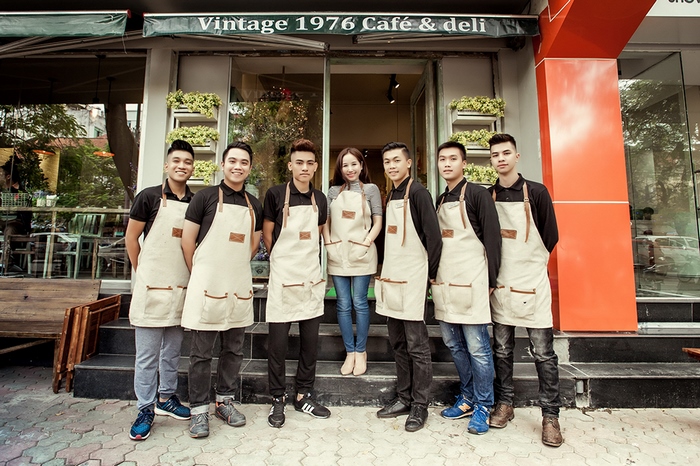 Frequently asked customer questions
1. 4 What is divine incentive when sewing uniforms at MAULA Uniform?
– Free design (worth 500,000 VND). Free ship. Free consultation to answer all questions. Free sewing sample shirt from 50 people or more (worth 500,000 VND)
2. What kind of fabric should you choose when sewing uniforms?
– Depending on the needs and the environment of the business, we will advise and offer the most suitable option?
3. What is the sewing price at MAULA Uniform?
– Price = fabric quality + print quality + time of use + delivery time + sewing specifications + quantity. See price list at MAULA Uniform
Some samples of uniforms that MAULA has produced
Below are some samples of uniforms manufactured by MAULA. If you are in need of sewing uniforms, please consult and choose for yourself the right models!!!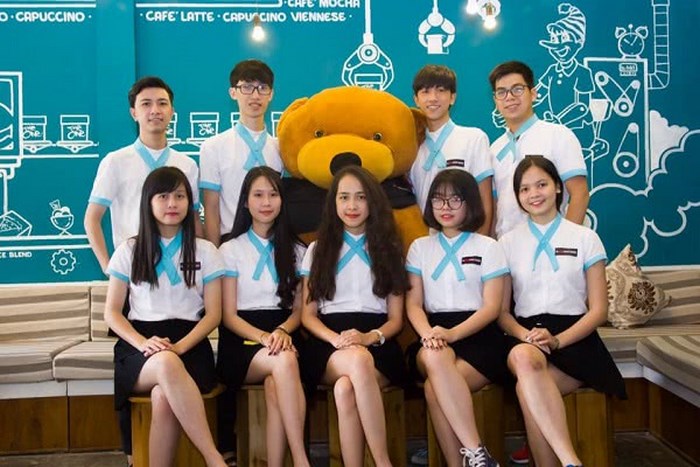 Service on request: CONVENIENCE SAMPLE received to serve on request all customers with the number of orders from small to large uniforms. We are always dedicated, enthusiastic, attentive so you can choose to tailor your custom uniforms or the best available Spa outfits for your brand to shine …
See more samples taken at the workshop: https://maula.vn/danh-muc/anh-chup-thuc-te-xuong
Nice cheap uniforms. Get a variety of sewing industries, contact to receive free designs. Non-commercial direct sewing workshop, sewing urgent orders, receiving sewing in quantity… Price List for Sewing Uniforms · Preschool uniforms · Cafe Uniforms · Fabric Color Palette; MODULE T-shirt sewing factory specializes in manufacturing and supplying cheap uniform t-shirts in Ho Chi Minh City, accepting sewing uniforms upon request. Sewing t-shirts for restaurants, cheap uniforms …!