PHOTOS OF SPA MASSAGE RECEPTIONIST UNIFORMS AND DRESSES AVAILABLE FOR SALE, BEAUTIFUL KOREAN WOMEN, HOCHIMINH TOP 6 FABRICS FOR EXTREMELY LUXURIOUS UNIFORMS… Commercial spa uniforms are often professional models combined with flawless beauty. That is why many units have researched to come up with different models to meet the market and the need to use spa uniforms.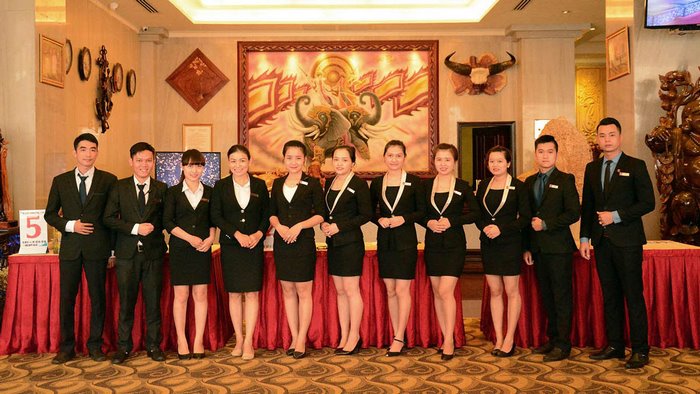 Besides the different designs, fabric is also one of the issues that many people are concerned about. See now a detailed synthesis of the fabric samples of commercially available spa uniforms below.
1. Commercially available spa uniforms – Linen tulle
The Tuytsi chun fabric pre-sold spa uniform is one of the most popular spa uniforms. Chun Tuytsi fabric brings a luxurious, sturdy and professional beauty. Tuytsi fabric is characterized by a thick fabric, often used to make vests. Especially for spa uniforms it is very suitable to use this fabric pattern.
There are many spas that choose this fabric for a more professional look. Besides commercially available spa uniforms , this fabric is also used to make a luxurious business uniform. Elegant, polite design makes you stand out and a lot more confident Stay ahead of the trend with Korean design necklines and straps Combining a simple spa uniform with a white shoe is pretty enough. The set…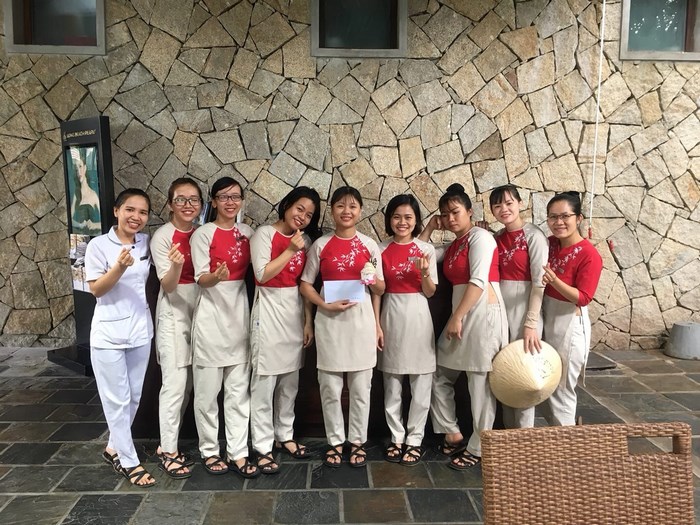 2. Semi-stock spa uniforms – Khaki fabric
Spa uniforms that are available for sale in khaki chun fabric, which are just the right thickness, are stretchable, and are most commonly used in skirts, tight skirts, pants and office uniforms. This is also a fabric that many people love when choosing fabrics. Besides, spas often choose this garment to design spa uniforms for their units.
The khaki fabric commercially available spa uniform is cool, absorbent and suitable for active people.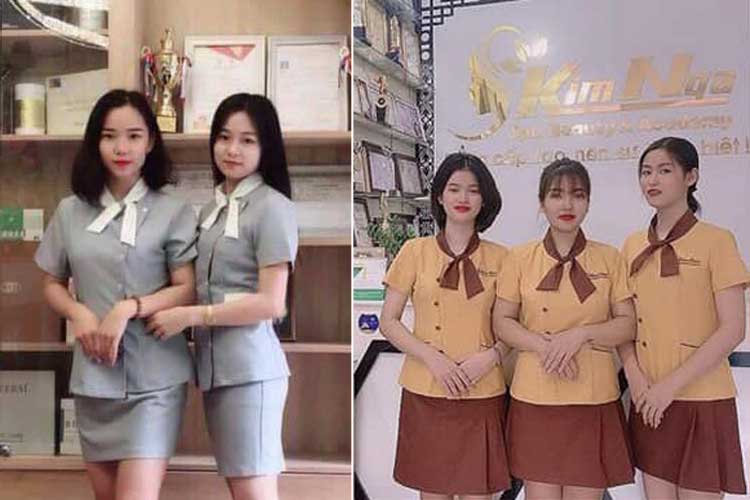 3. Semi-stock spa uniforms- Umi fabric
Semi- fabric Umi spa uniforms are softer than the two fabrics above. Because of its low cost, it is not too difficult to sew patterns and import fabrics, so it is often used to sew many cheap spa uniforms.
The properties of Umi fabric are airy, soft and smooth. Not only that, Umi fabric also absorbs well, escapes heat and is suitable for summer, easily designing many unique designs. Therefore, there are many professional, eye-catching, and enchanting Umi spa uniforms.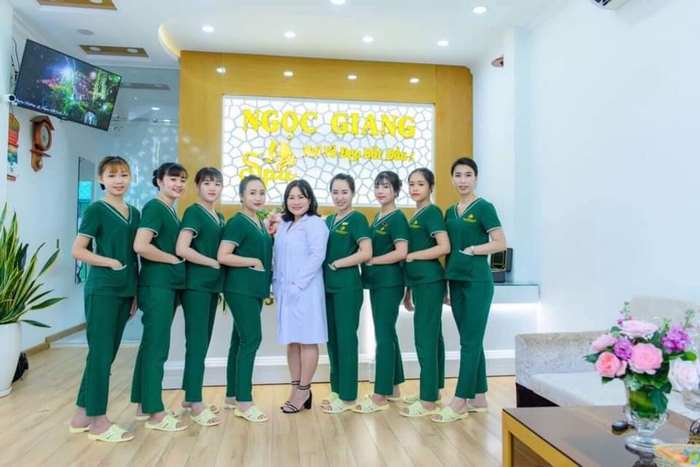 4. Available spa uniforms – Thin chiffon fabric
Thin chiffon fabric commercially available spa uniforms are thin, light, soft and create a feminine and seductive feel for women. Available spa uniforms from thin chiffon fabric bring an elegant and feminine look. However, on the market today, there are not many units designing beautiful and impressive thin chiffon uniforms.
If you are looking for a uniform design unit from beautiful thin chiffon fabric, you can go to MauLa Uniforms. Here, all designs will be met. With thin chiffon fabric, you should choose a spa dress because the softness it gives. The bow stand will make your spa uniform much more feminine Cute pink for spas who want their clients to. Remember my uniform forever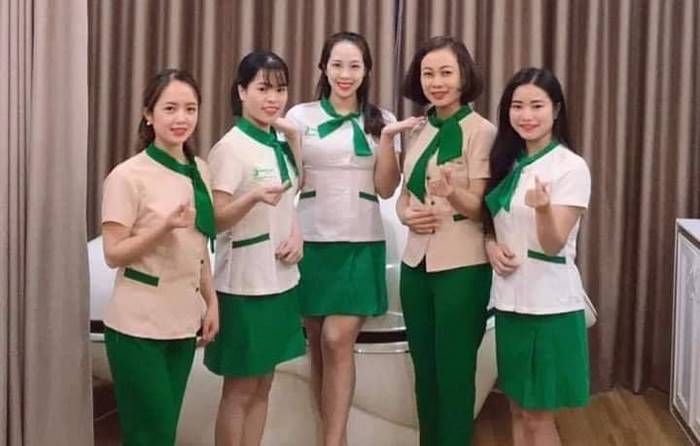 5. Spa uniforms available for sale – Snow fabric
Rainy fabric pre-sold spa uniforms are the most popular fabric today because they have many advantages such as:
Not too thick or thin.
No feathering, less dust.
Color fast and not wrinkled.
When worn, it feels comfortable and airy.
High elasticity
Because of the above features, this fabric is suitable for sewing a wide range of uniforms from making business clothes to making spa uniforms . Snow fabric sounds very strange, right! This fabric is used a lot in that fashion Rain cloth has good elasticity, high elasticity, not too thin nor too thick Compared to other fabrics, snow cloth is not wrinkled, does not stick to feathers, dust and extremely comfortable This fabric is for the receptionist because of its high elasticity to create a comfortable feeling. Rain fabric is suitable for the uniforms that are polite, decent, courteous, and neat.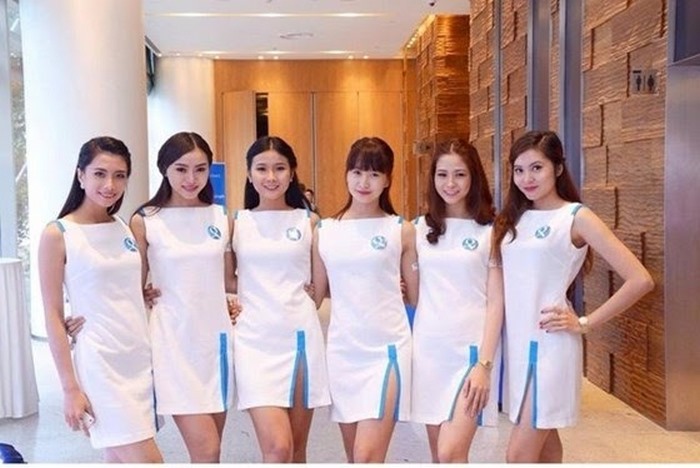 6. Spa uniforms available for sale – Thick sandy fabric
When it comes to commercially available spa uniforms, thick sand fabrics cannot be missed. The properties of this fabric are good sweat absorbency, thickness, no wrinkles, no dust, and suitable for office uniforms.
However, the disadvantage of this fabric is that it makes it difficult for the wearer to move if the design is tight. Therefore, it is necessary to have a suitable design when choosing this fabric as an office uniform.
7. Korean spa uniforms: Durable fabric quality, products after finishing reach the highest aesthetic
MauLa Uniform always produces beautiful Korean spa uniforms with super soft, durable and super quality fabrics. Those are fabric samples that are carefully and rigorously selected through many stages and many moderators. Not to mention the tested designs and statistics of the popularity of the community.
In addition, a feature that no one can deny is the eye-catching after finishing of the beautiful Korean uniform models . There is a refinement that converges all the essence of the garment industry.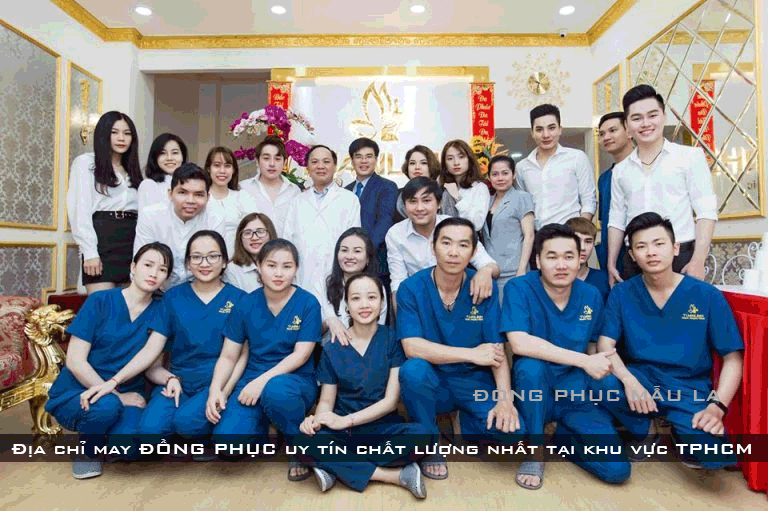 8. Beautiful female spa uniforms: Choose V-neck with luxurious design
Beautiful V-neck female spa uniforms help women to tone their white skin and conceal them so that you can always feel confident when receiving guests. If you are afraid that your weight is unbalanced, Don't worry… the beautiful V-neck female spa uniform will help you clear that worry.
" V-neck women's spa uniform – Is it a design worth buying? "
A lot of V-neck spa uniforms are professionally designed, with modern designs. These V-neck models will help the wearer increase confidence, style and professionalism.
V-neck can sew shirts, skirts, spa uniforms. So, if you are looking for a uniform for your spa, you must SEE them NOW .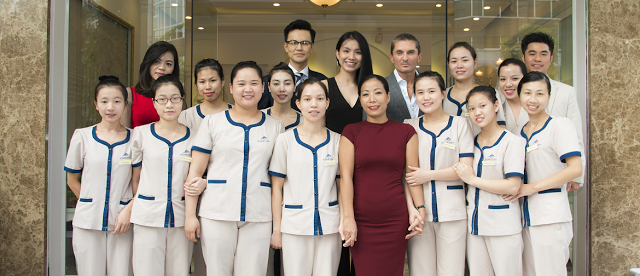 9. Spa uniform dress: Design trends 2021
A spa uniform dress is a unique alternative to the traditional beautiful female spa uniform found in spas. If loose-fitting uniforms bring comfort and dynamism, instant skirts bring gentleness.
What is better than choosing a spa dress at work, especially in the "beauty business" industry to make the best first impression on customers.
There are many comfortable, lovely, and good looking stretch instant dresses available at spas.
" With the number of spa dresses ordered spike recently. Surely this is the Hot Trend 2021 uniform model "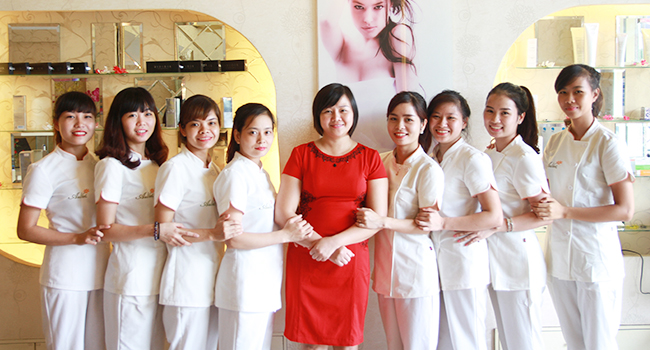 10. Nice massage staff uniform
Massage staff uniforms seem to be increasing rapidly because of the increasing number of beauty services and skin care services. Talking about massage staff uniforms, people often brave the simplest words because the design style of this uniform gives people a sense of sophistication, simplicity but still creates professionalism in every way. luck even the smallest The color of the massage uniform is very important because it must create relaxation for the customer when looking at it. No need to match the hem color but still stand out with the bow at the waist V-neck – a new design for New salons novelty in uniform It would be great if your staff would be interested in this uniform.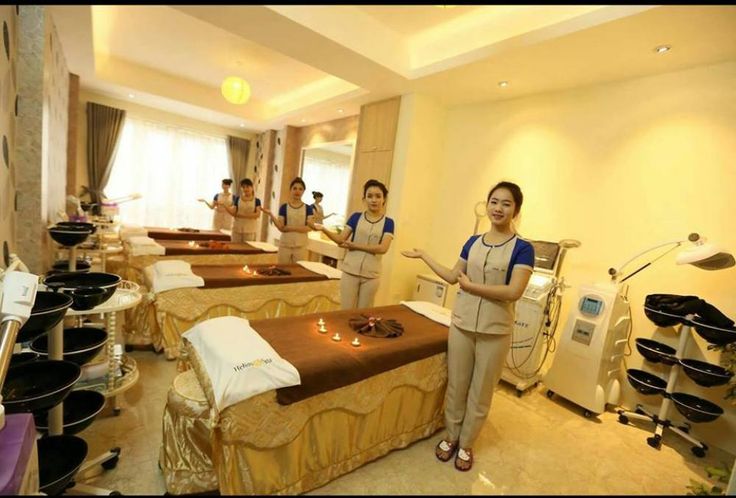 11. Spa uniform dress:
Spa uniform dress is still the most popular model for women and is often the most popular choice in beauty salons today. Of course, girls who wouldn't like to wear dresses.
More confident, more beautiful, making customers have a more sympathetic look, these factors are sure enough to attract Spa managers to make a decision to choose a dress spa uniform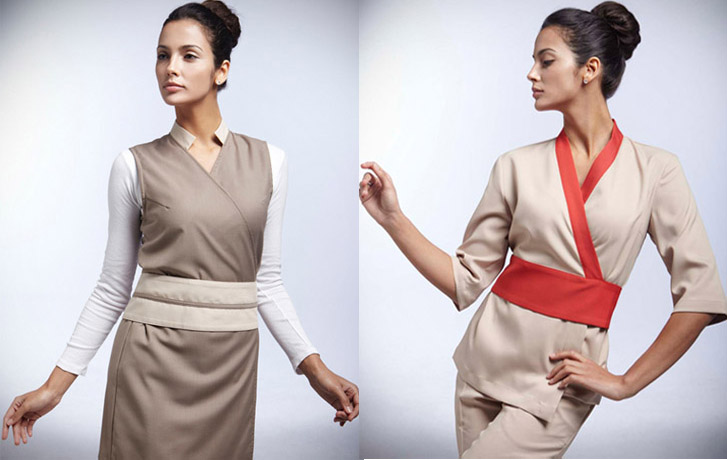 12. Spa reception uniforms
Spa receptionist uniforms are often chosen for their own design because of the different work nature from other staff. They are the first to open the door to welcome customers, introduce services, and assist in answering customers' questions, so choosing the spa uniforms for them needs to meet the comfort factor first.Because of the nature of the work, people often choose the designs with collapsible necks to create a professionalism at work. Most prominent of these designs can be said that the sleeves are rolled up combined with the bold neck. receptionist At an angle, women are completely assured with the beauty of this spa model. This uniform will definitely make a strong impression on that customer.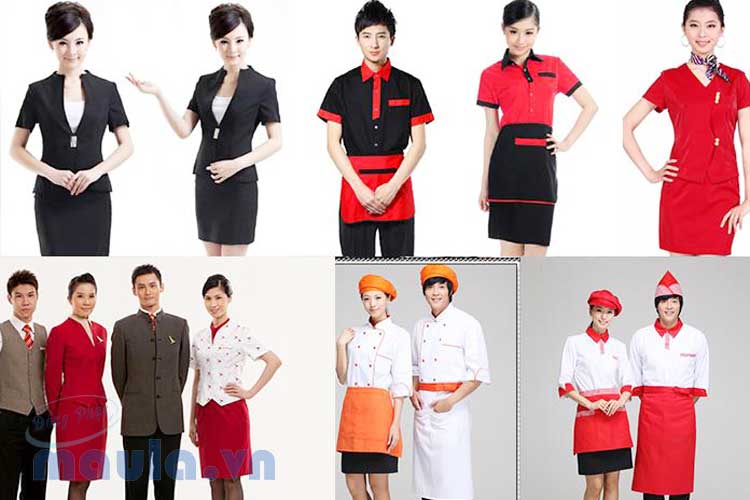 13. Ho Chi Minh spa uniforms
Spa uniforms Ho Chi Minh – The city worth living as its name suggests is a resting stop for a series of spa beauties.
If you have the opportunity to come here during the tourist season, why not try the beauty salons here. Because of skyrocketing customers, spa uniforms are also very important to the Spas here, go to: 748/6 Thong Nhat, Ward 15, Go Vap, Ho Chi Minh to order sewing the most beautiful uniforms.