Going through the stressful college exams and anxious days waiting for results, perhaps new students – especially the girls – when they have finished all the admissions procedures will now have an extra I am also "very girl" too: what should I wear at the first week of school? Because of entering a completely new school environment, everyone wants to make a perfect impression from the very first day.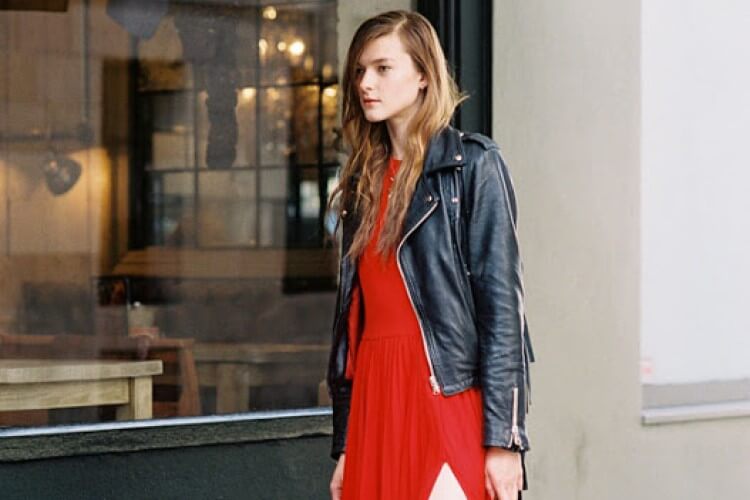 However, for the first week of school, being fussy and too outstanding is not necessary. Here are 7 suggestions for outfits for your entire school week that are both neat, simple and still extremely colorful. And of course, you can also freely customize them to best suit your style and personality.
Jeans & Sweaters
This is one of the coolest and simplest ideas for the first day of school. There is no need to be too fussy because the convenience and neatness is an easy way to make you stand out. Please "check" your wardrobe and choose for yourself a pair of dark jeans paired with a bright round neck sweater or vice versa!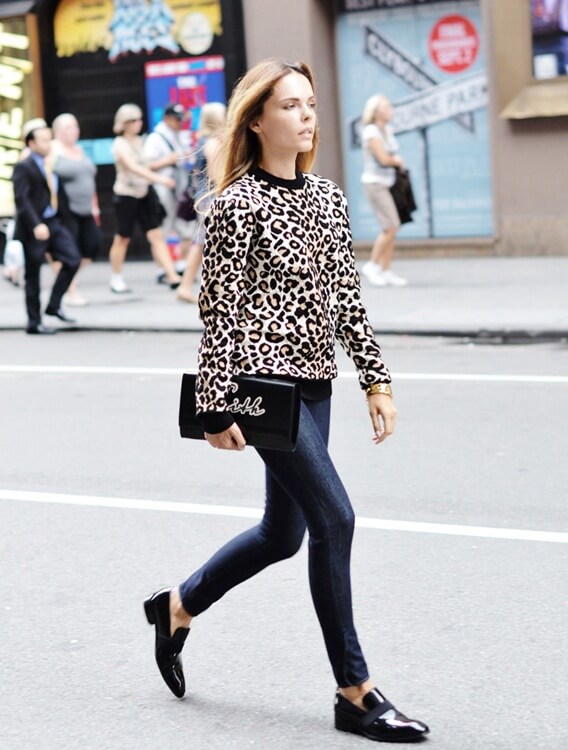 With this set, you can freely mix with all styles of bags as well as accessories without worrying about being jagged. You should also pay attention to the material of the sweater, do not choose a shirt that is too old, creepy or lacy.
Maxi dress & Denim / leather jacket
Long maxi dresses are definitely suitable for girls who love feminine and gentle styles. In this cool autumn weather, you can add an accent to your outfit with a thin denim jacket or leather jacket, both simple and very lovely.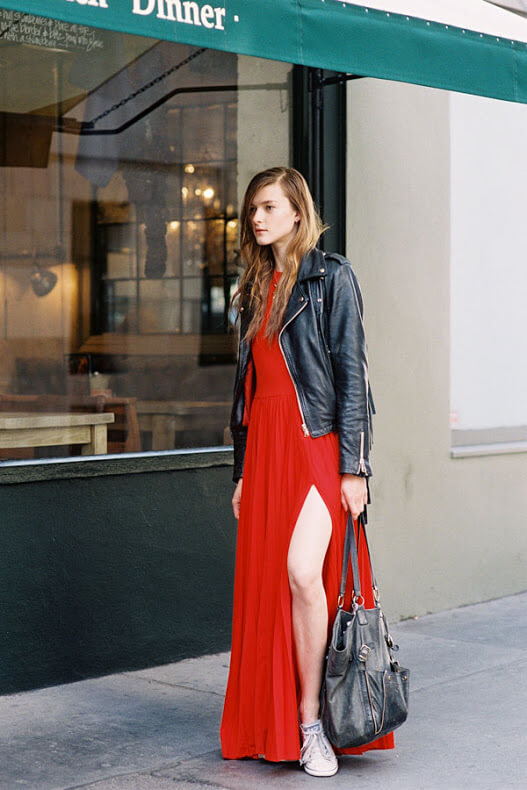 If you do not want to look too slippery, then the instant pencil skirt on your ankles is also a perfect suggestion for you. And a small note is that if your dress is already colorful, choose a denim jacket with as simple as possible color and style and vice versa, if your skirt is monochrome, press with a shirt. denim jacket torn tassels or attached nails, metal, fabric …
Tank top, Jeans & Blazer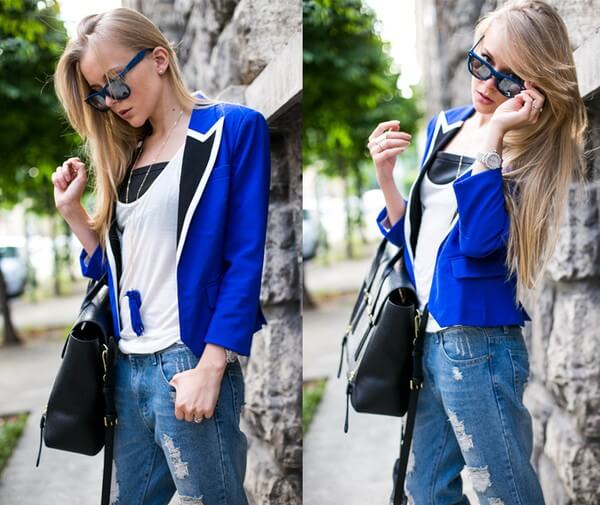 If you love elegance, this "British girl" set is really right for you. Just with simple items like tank-top (or you can also replace it with plain T-shirt), jeans with all styles from skinny to boyfriend and finally blazer, you can completely transform them. with countless different styles for my school days.
Boyfriend jeans & baggy shirt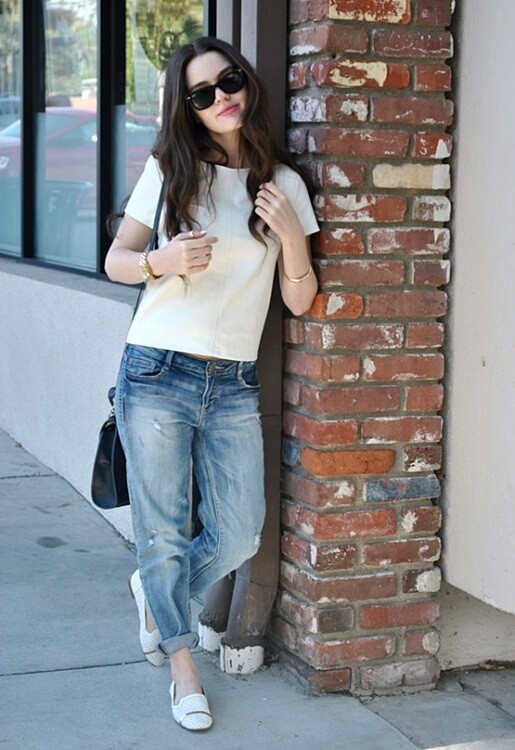 This year is the year to be crowned for baggy tops – baggy and comfortable. Therefore, it will not be strange if these discreet, comfortable shirts are not only inspired on the catwalk, loved by fashionista but also extremely suitable for the lecture environment. Especially when you mix them with menswear-oriented pants like trouser or boyfriend jeans, you will look more unique and outstanding than ever. This set is great for courier bags, loafers or rough sole.
Denim-on-denim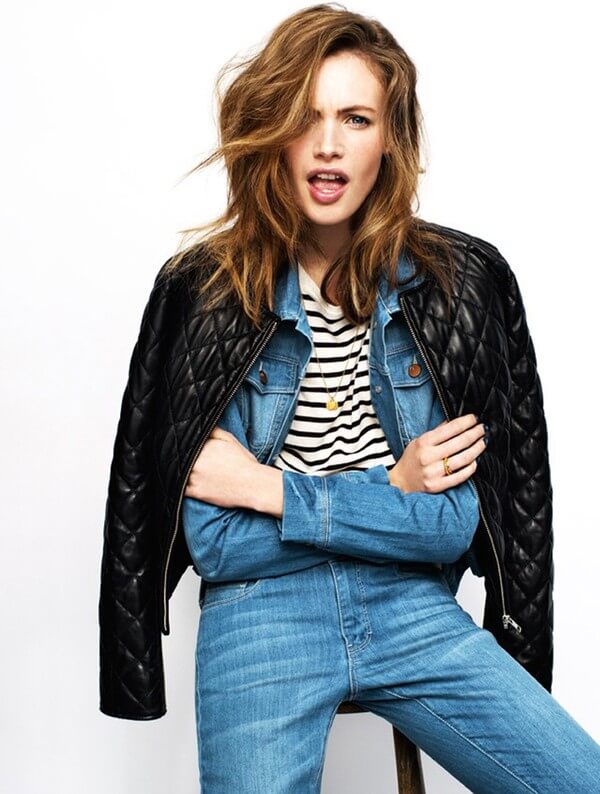 Characteristic for personality and dusty style, Denim-on-denim has always been the trendy trend. There are countless ways to mix different clothes with this style because each new trend season comes, new "versions" of denim continue to be renewed more and born: from the torn streaks of personality, attaching nail nails for patches or patchy ombre …
Black skirt & Accessories neon / metallic
Goodbye to the school uniforms, entering the university lecture hall, you will be a little more "comfortable" on the issue of clothing. However, comfort here is not "revealing" and "ridiculous", but simply you can wear items such as skirt legs, shorts, shorts (not too short) to go to school.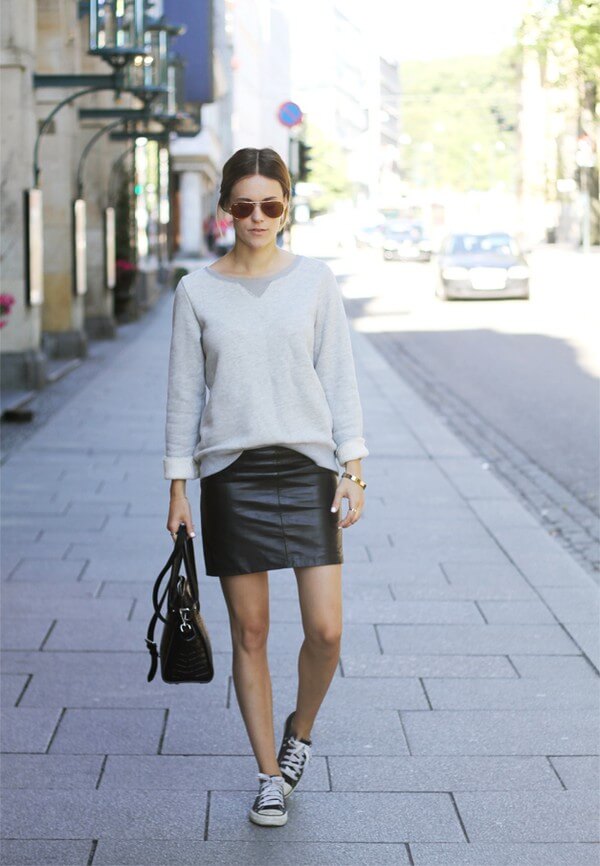 Black skirt is suitable for all types of costumes, so to highlight it so that it is eye-catching, nothing "goes well" with the accessories in neon or metallic colors.
Little black dress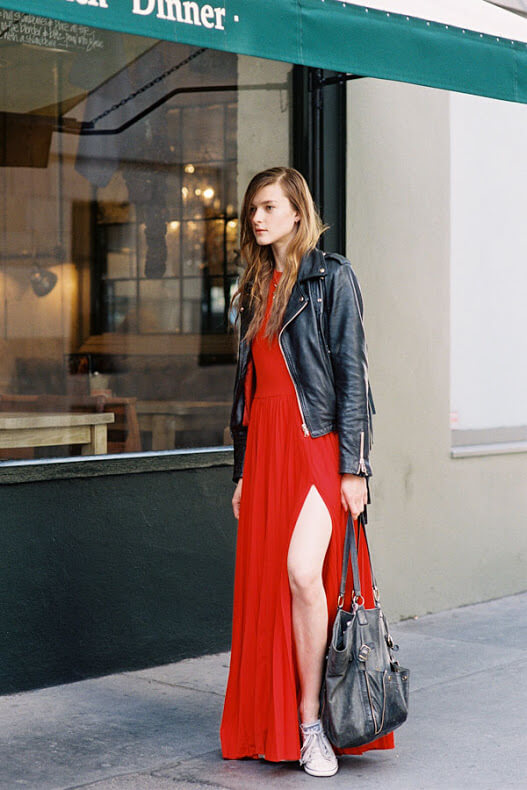 This item is probably the "traditional" dress that appears in almost every girl's wardrobe. If you are wondering how to "mix-n-match" the outfit, LBD is the solution to every situation because they are suitable for all situations. You can wear "a black tree" or you can also accentuate with other colors with accessories such as belts, bags, shoes, necklaces, watches …