Summer is over and the chubby girls can breathe a little bit of relief. Although modern fashion has made people with a slightly overweight body to be more confident when wearing short summer dresses such as short skirts, short skirts or armpits … but we women understand The lack of confidence every time they put them on is an indelible obsession. Therefore, under cold autumn weather, overweight ladies can feel more comfortable when everything is longer, thicker and help you hide excess body parts.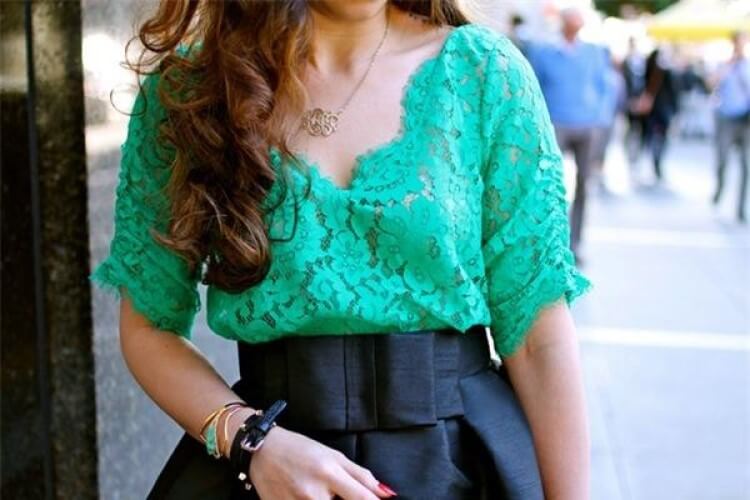 And for you to be more comfortable in creating collection sets, today join us to check out 7 multi-purpose items that should be in every chubby girl's wardrobe this fall.
1. Pencil skirt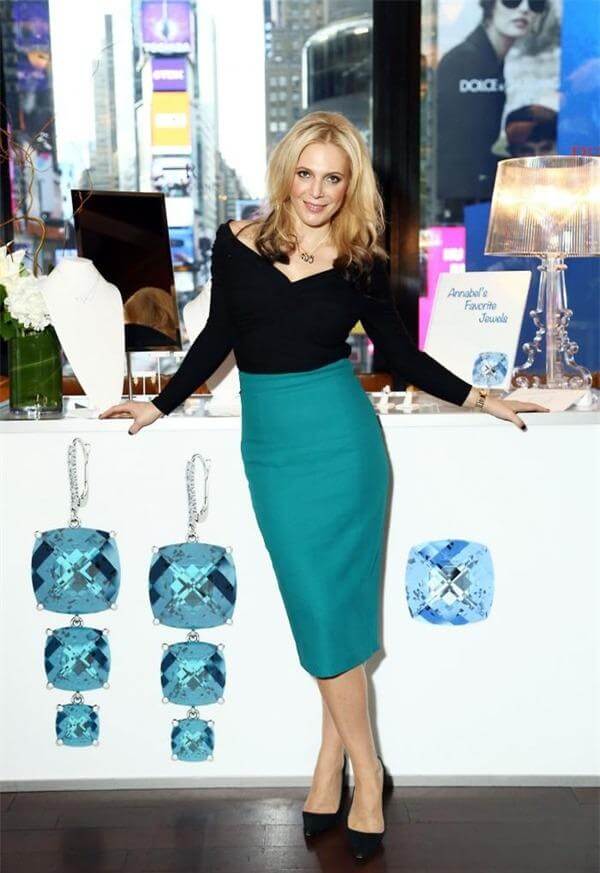 Don't be surprised why this item is on the list. They are tight, seem tight and seem to expose your overweight hips. Don't be so pessimistic, it's just your own imagination. Pencil skirts are tight, but they're tight enough to help you show off your curves – which is the advantage over your chubby body. Plus, they're easy to dress up and when paired with autumn outfits, they come together perfectly. Please confidently choose for yourself the pencil skirt when going to work in the cold coming days, they will help you become so charming and elegant.
2. A really cool shirt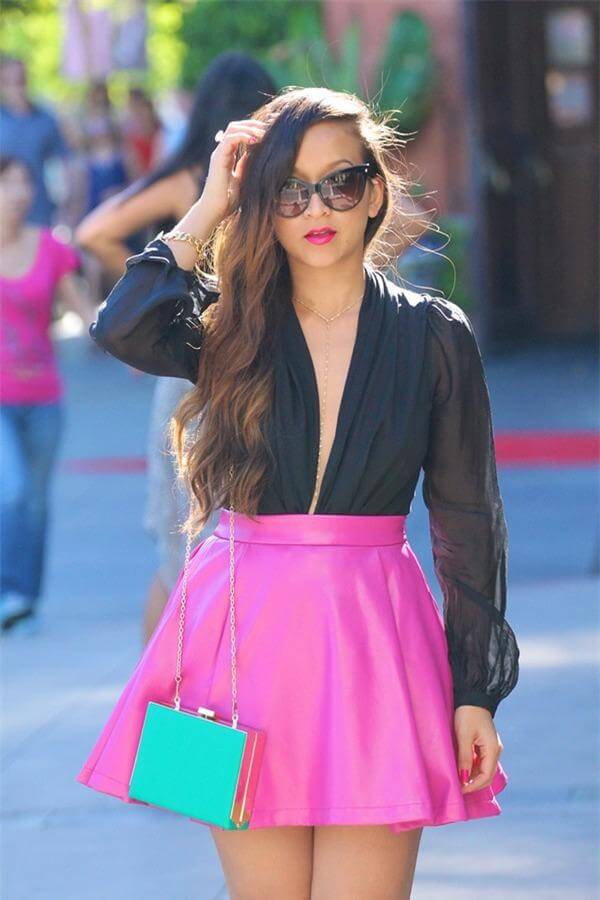 Still know, chubby girls should avoid overly frilly shirts, but that doesn't mean you are confined to everyday minimalist designs. A shirt with a lace border, light peplum trim that is enough to create an elegant accent on the suit will make you a lot more feminine and softer this fall.
3. Dark jeans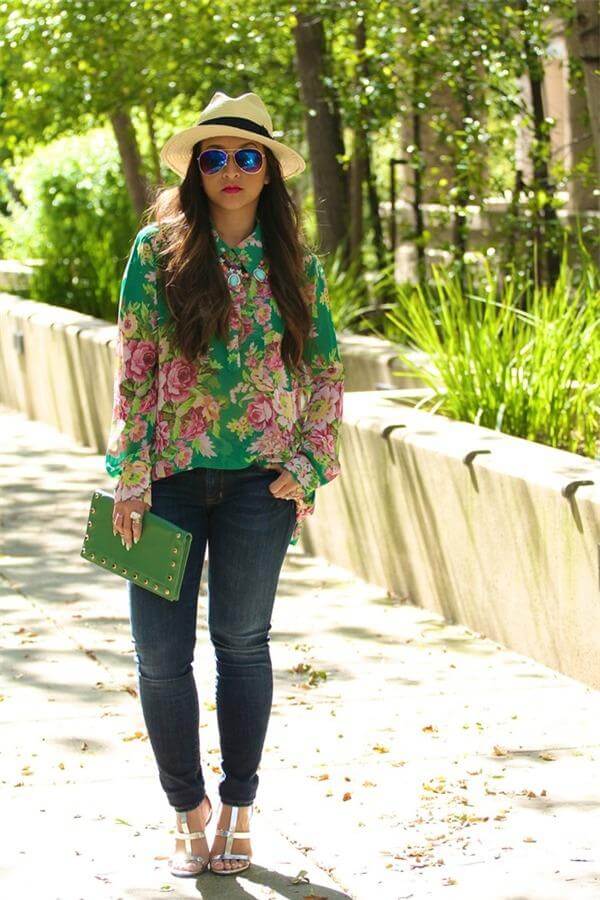 Every girl needs a pair of jeans in the closet, and for chubby girls, it's a pair of dark jeans. Jeans are a symbol of health and freedom, so they fit perfectly with the sturdy body of chubby girls. And the dark color? That is simply the key to making your legs look cleaner. Dark color has always been the best friend of fat people, right.
4. Mezzanine leather jacket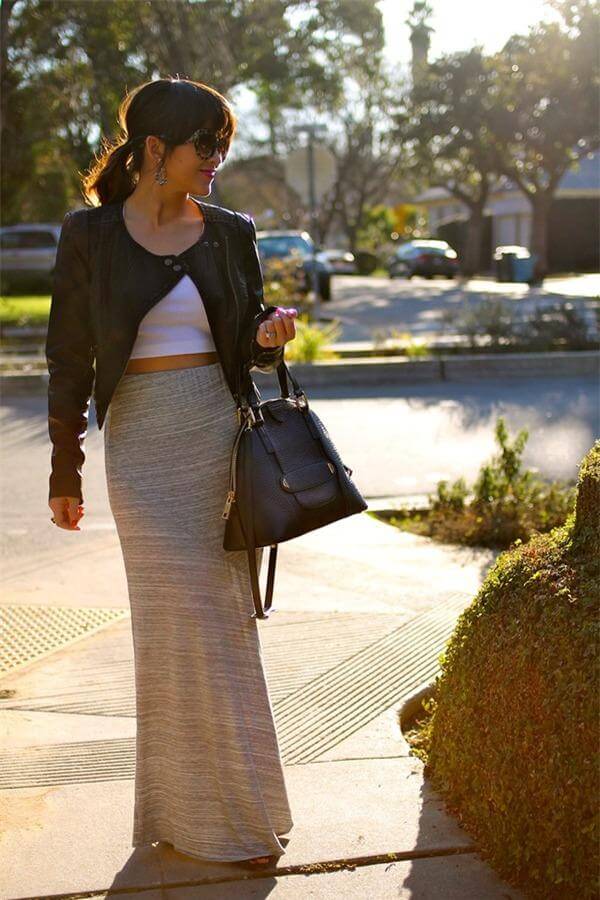 Leather jackets are because they are the guts of any girl during the fall, and badger because they help you look taller, thereby making the opposite person feel a bit thinner, a couple of jobs. ! With leather jackets, you can mix with skirts and jeans in all styles from feminine to stylish, or more challenging, luxurious and seductive – A multi-purpose shirt perfect for the weather. cold autumn.
5. Boat sole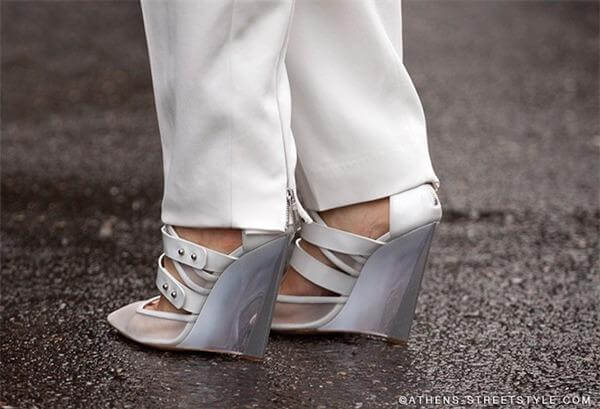 If in the summer, you save your mind for high heels, kitten heels, in winter, temporarily put them away and say hello to the canoe. This is a bit emotional, but what do you think when the body is already quite "fertile", adding a few layers of clothes that look considerably heavier, and wearing a pair of slim high heels? For overall balance, you need a sturdier shoe, and instead of boots that are too strong and rigid, a pair of soles will be lighter and more feminine for you.
6. Blazer vignette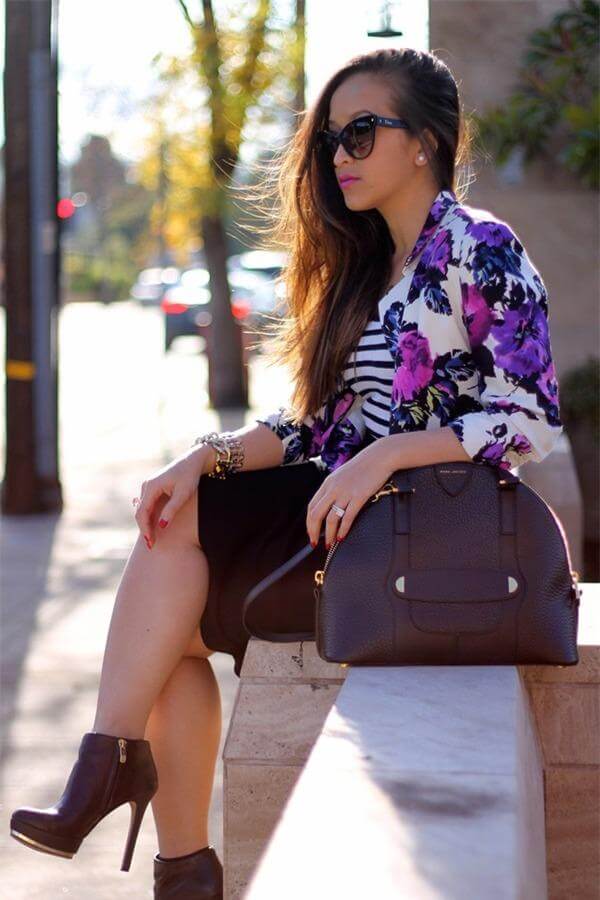 Blazer is of course an indispensable item for office girls. But what about the vignette blazer? They are trendy, prominent and seductive, do not miss them to make an expensive highlight for your outfit. If you are not confident in the ability to mix patterns and colors, look for low, small patterned blazers, they are an easier problem to solve for you. After choosing your shirt, you need to pay attention to find the size that fits your body. The blazer is a costume that helps to fix the frame of your friend outside, so a blazer that is too wide or too tight will make you clearly reveal the chubby defect.
7. A floral dress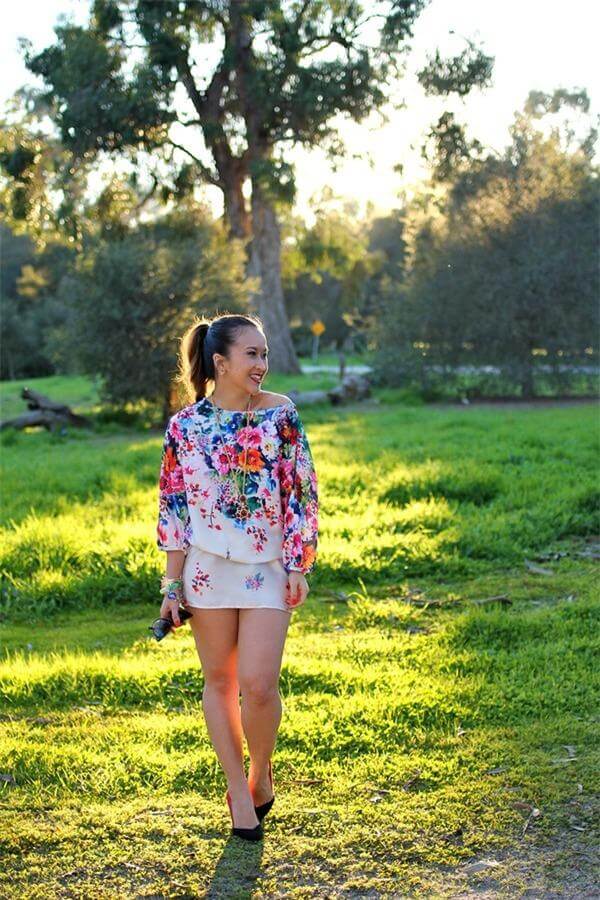 Every girl needs floral dresses in autumn, and so does chubby girls. Floral dresses help you be more feminine, sweeter and more romantic. Therefore, please pay attention to buy yourself 1-2 flower dresses for this fall. Good materials, drooping, soft, light texture, no need to be too eye-catching, skirts, skater skirts or bodycon will be the best to make your chubby body not become too redundant, heavy masonry.