Patterns have always been a typical fashion keyword in the past 2 years. Each trend season goes by, although there are many new trends appearing as well as dozens of new ways to combine trendy clothes, but the "fever" motifs always maintain their charm.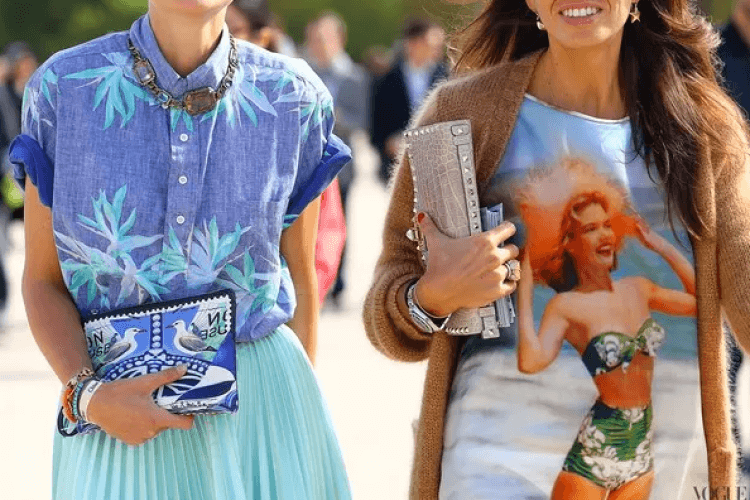 The advantage of motifs is to always help the wearer get an impressive standout. Depending on the colors as well as the lines of different patterns, they will bring to the wearer each different style. However, they are like a double-edged sword if you are too overuse or do not know how to coordinate so subtly.
Similar colors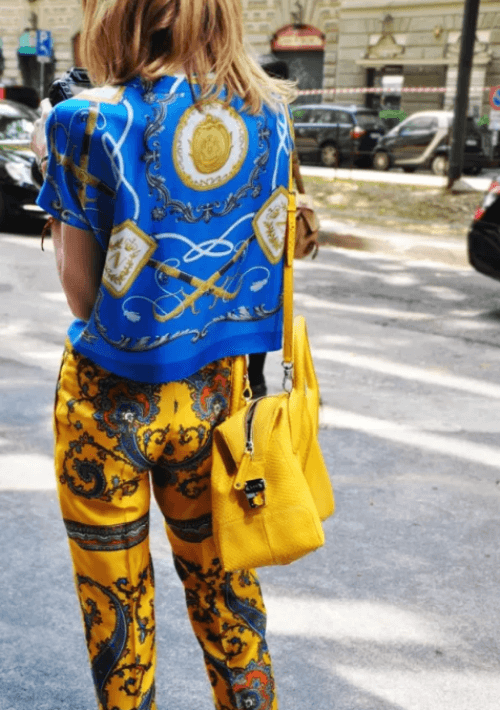 The first useful tip for girls who want to "play" multiple patterns on an outfit is to be aware of certain color similarities between the patterns. This does not mean that you will only apply pure cold, hot or neutral tones; Contrast color is also a way to make the overall vignette even more prominent, but only when there is a visual connection between them rather than simply an "unrelated" opposite.
If you don't want to "harm your brain"; Basic colors like black, white and red are always the absolute safe solution. Plus, these are colors that never go out of style, so you can rest assured to wear them at any time. The best way is still to combine only 2 of the 3 colors above together, to avoid causing eye trouble for the viewer.
Mix with plain color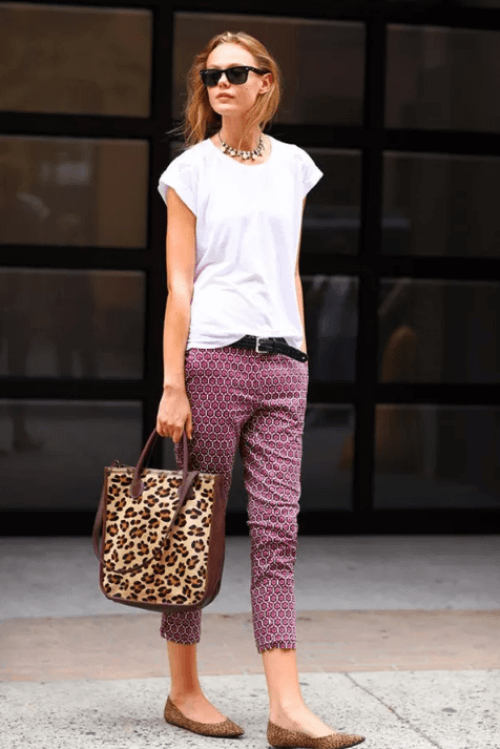 If you don't want to turn yourself into a parrot, say no to head-to-toe graphics. You can choose your own textured outfits, but combine them with other monochrome items such as bags, shoes, belts, turban, etc … Neutral colors are the perfect suggestion for you. this time. The overuse of vignetting will make you very heavy, also known as "overdoing".
Neutral motifs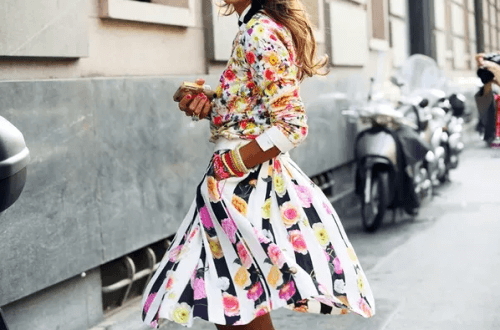 Neutral motifs such as caro, plaid, houndstooth, polka dot … "easy" than many colorful, eye-catching motifs such as flowers, aztec, and geometry. Combining neutral motifs with outstanding motifs or just neutral motifs together will help you own an impressive, fashionable but still standard outfit.
Don't overdo a vignette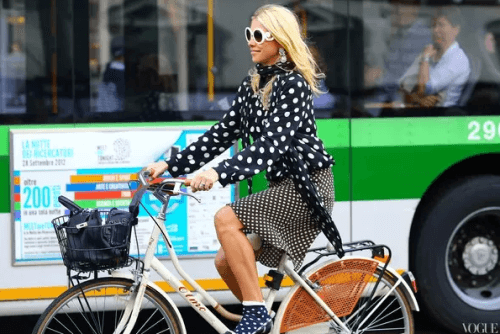 You can be "addicted" to polka dots, but don't make "visual poisoning" of the person facing the polka dot outfit. Although it is impossible not to pay attention, people will probably easily associate the image … a dalmatian than a sophisticated fashionista when looking at your outfit. Similarly, with trendy stripes, it would be "overdoing" if you haggled with mixed vertical and horizontal stripes on the street. So the advice for you is that the same pattern should not appear too much on the overall outfit.
Applying a head-to-toe motif will make you stand out extremely. However, many people will feel confused when looking at your outfit.
Avoid mixing featured motifs together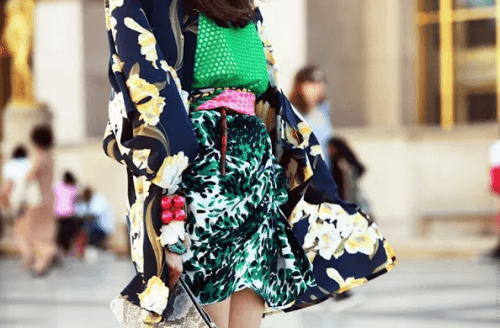 A basic rule of thumb when you mix graphics is never let a pattern on your outfit "compete" with each other. For example, a big colorful flower shirt should go with a pair of flower pants; Large polka dots should be mixed with handbags or small polka dots or small plaid shoes; or large stripes should not go with large polka dots, etc. If you are not strong enough to "conquer" outstanding motifs, stick with the principle.
Mixing outstanding motifs together is quite difficult, requiring you to be sophisticated in understanding the visual connection as well as the size and color of the motifs. Just be careless, you will become flashy, dazzling.
Principle of compensation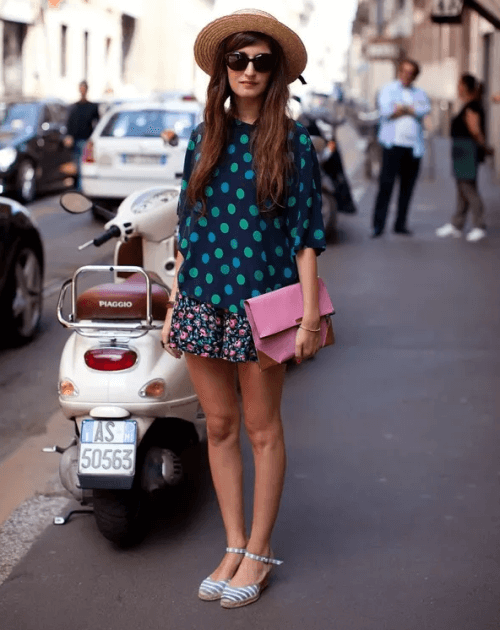 It sounds big, but the reality is quite easy to understand: should mix large textures with small textures for visual balance. Typically, a large flower patterned item would be great to go with another item with a pretty little polka dot pattern. Here are tips to easily balance the texture on your outfit.
Material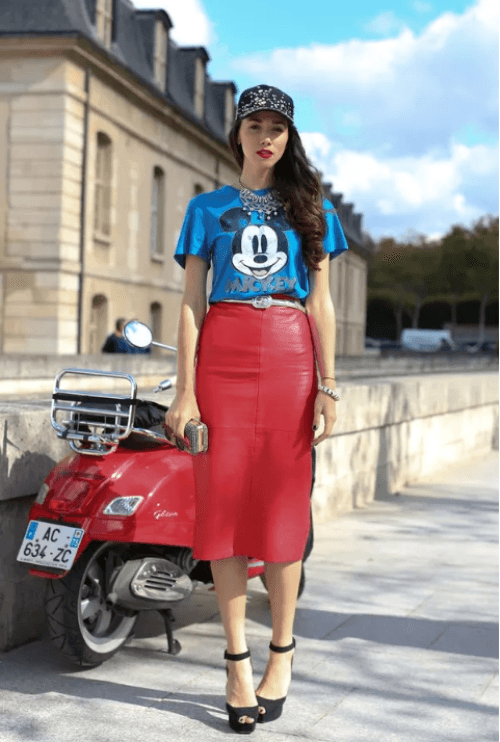 If you are too shy to "play" with patterned outfits but still want to look outstanding, don't forget to pay attention to the material of the outfit. For example, if you wear a funny patterned shirt but do not know what to mix with, a leather skirt is not a bad idea. Or a leopard leg dress worn with a copper gold sequin / metallic shirt will definitely make you stand out. Don't limit yourself!
Accessories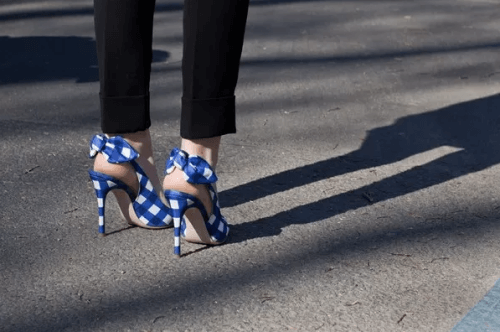 Not only textured outfits can help you attract the eye, but even if you wear a monochrome outfit, patterned accessories will also be a great assistant for you. Shoes and handbags are the two most popular items. Their motifs can be different, but the colors should be the same to avoid dizziness for the opposite person.