Choosing for herself an oversized "swag" style shirt, this girl did not hesitate to mix the same leopard print platform shoes of "huge" line and use trendy transparent bag accessories to complete the set. impressive, unique, but no less youthful and extremely "quality" items.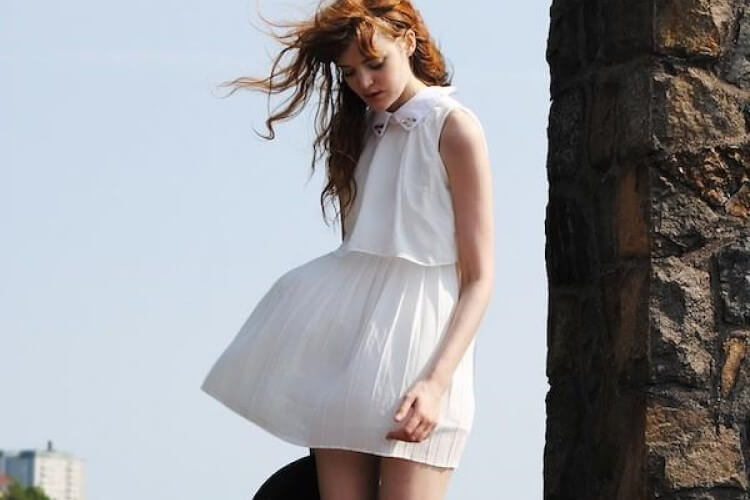 Vintage style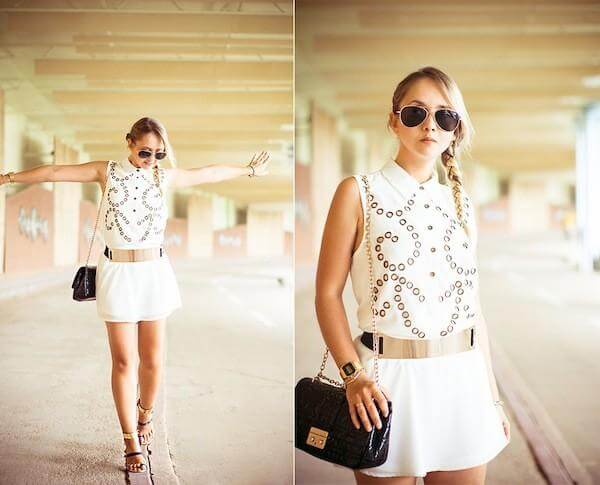 Lighter with white tones, but this girl is still very personality and trendy with the accentuating metallic details from a large belt, slender high-heeled sandals.
With her gentle vintage style with pure white spacious dress mixed with straw hat and gentle feminine rattan suitcase. But the high-heeled shoes with caged details have become expensive details, bringing youthful and fashionable features to the set.
Mix with ankle boots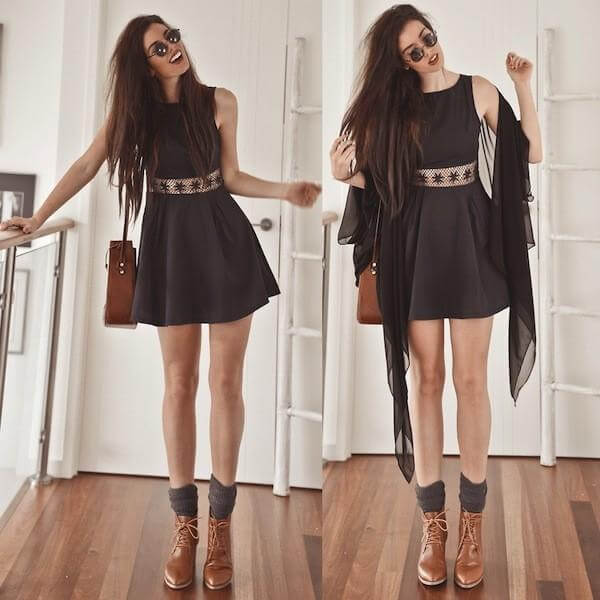 Choosing for herself a dark tone as the main theme, but this girl's outfit is not gloomy but instead is very fashionable, personality but no less lovely. It is the combination of the design with the girly cut dress and the accent lines, mixing with ankle boots with the high-neck socks helped the set, the round-rimmed glasses created a smart combination. this.
In the summer, perhaps white dresses with cool, fluffy materials are always the number one choice for feminine girls and this girl has chosen for herself a dress with a pretty clever cut. a crop-top component and a lovely pleated skirt with a metal collar. She chose simple accessories including floppy hat and glossy leather slip-on shoes, but enough to complete the feminine and fashionable style.
Dynamic style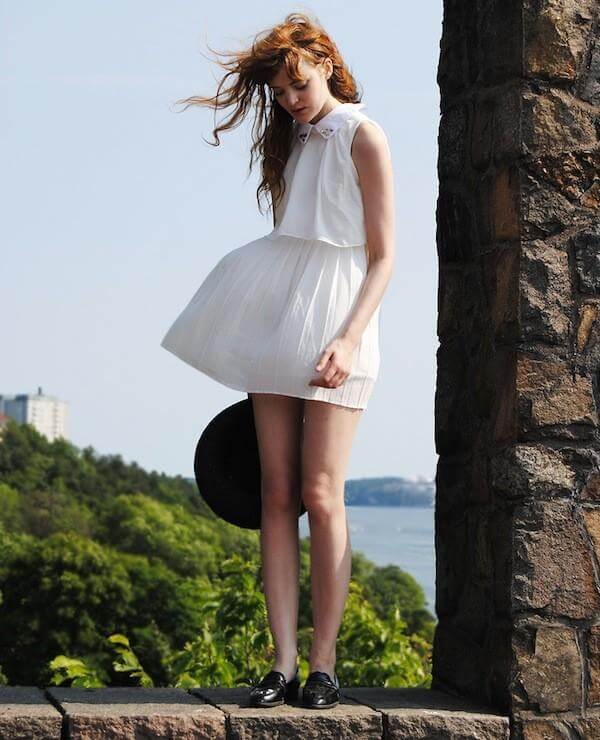 Meanwhile, choose for yourself a dynamic style, personality and a bit of punk and rock with graphic mix T-shirt with torn shorts, mesh socks and of course, it is impossible not to mention the extreme "ankle boots". hole "already.
Once again we come across a set of "all black" style clothes that Jennifer Wang chose for her mysterious style, attracting with a flatter dress, mixed with biceps, metal clutch , ankle boots and a 2-sided belt to help flatter the waistline.
Skort Pants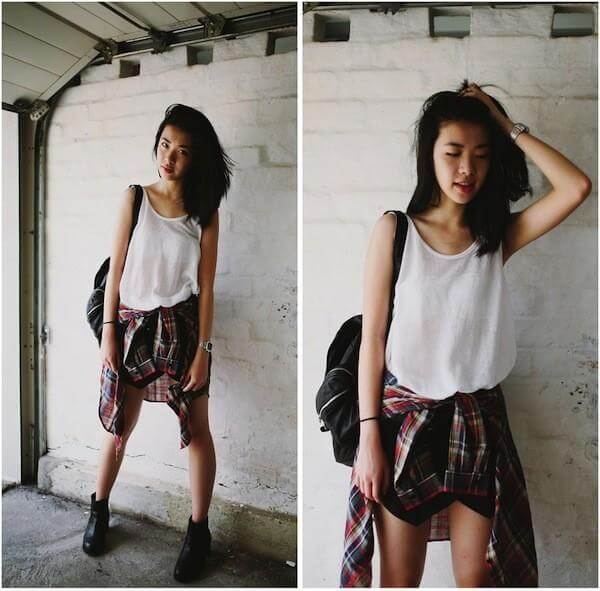 Quite casual but this girl still knows how to keep her set from being boring by choosing her hottest item this summer – the Skort pants – and the outer layer with a shirt tied around her hips, giving her color. color for the set and dusty, dynamic style.
The crop-top still hasn't cooled down with fashion-loving young people and she chose to mix the colorful crop-top with a rather fancy item, a midi-length leather skirt. To help prevent the set from being "sluggish", she chooses accessories such as floppy hats, funny little shoulder straps and patterned shoes to complete the set.
The bright colors and lovely motifs will bring a youthful style to your set and this girl has chosen for herself an extremely sweet lace shirt to mix with the lovely daisy-patterned skirt. The simple mix, but the flying materials and motifs make the outfit attractive.
The blouse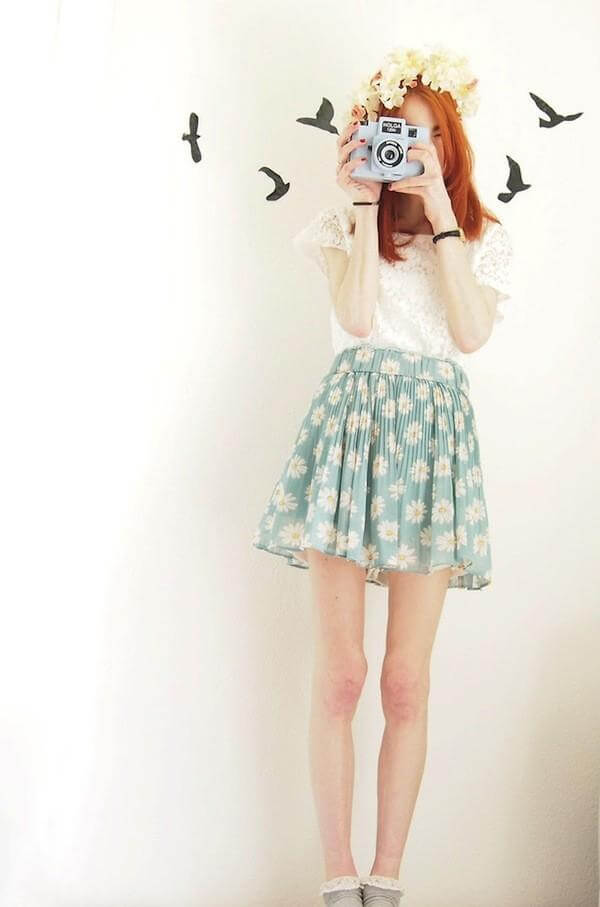 And of course, the pattern will make every set of casual clothes more impressive. This simple blouse design becomes more attractive thanks to the polka-dot pattern and that's why when combined with shorts, basic converse shoes, … overall, the set is still very attractive.
Using red as the main color tone with jeans and lettering on the shirt, but this guy is still very masculine and strong thanks to a simple mix between two three-hole shirt items and jeans and desert boots. Accessories such as leather bracelets, watches and beanie hats help complete the set's style.
Jeans and desert boots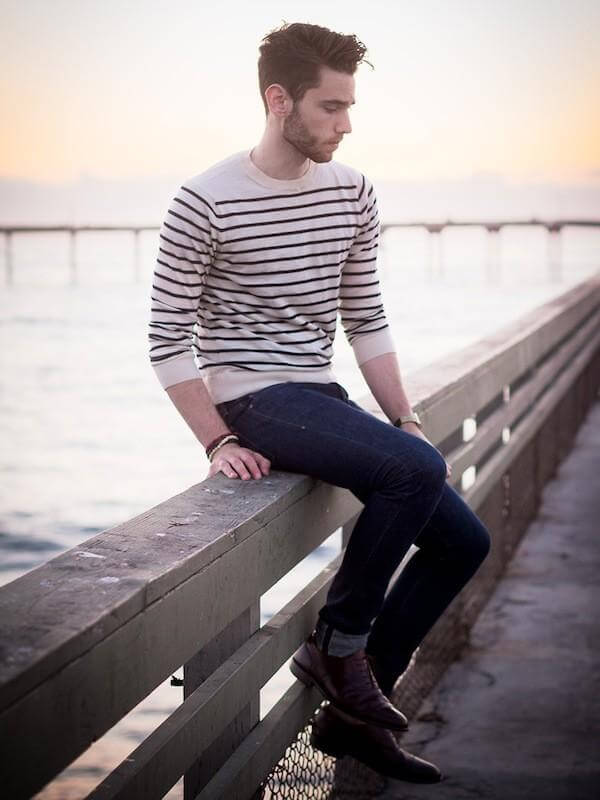 Also a tank top, jeans and desert boots, but when choosing for himself an impressive graphic printed shirt with gray tones, this guy has a dusty urban style, mixed with a bit of punk of British fashion.
Simple is always the first choice for boys and never outdated motifs such as plaid with simple shirt designs mixed with jeans, boots are the way to mix beautifully in all circumstances.
You can completely wear creepers casual shoes and not overdo the grunge style. With 3 tones of black – gray and red, he has a casual but equally attractive set.