Most women have a passion for fashion, but not everyone has the potential to always be outstanding, trendy and "expensive". Because of that, more than 70% of the girls are wondering with the question: how do I not have to invest too much and still have very stylish and outstanding outfits?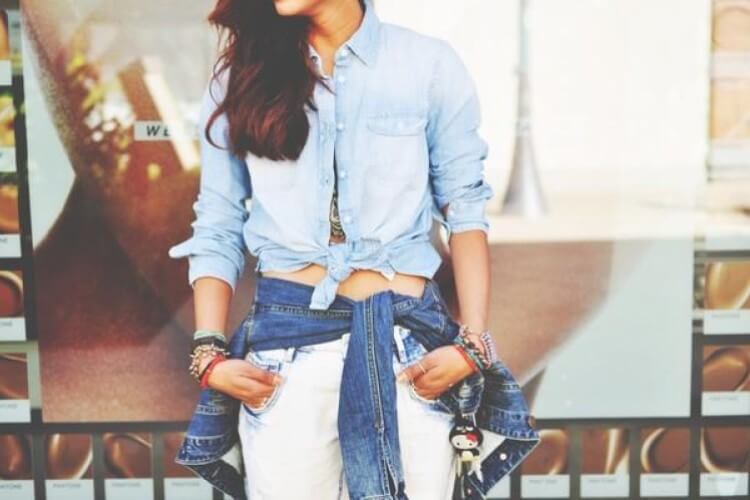 The fact has proven that, not every brand from head to toe, you will get compliments as desired. Meanwhile, just having confidence and a few selective tips, combining costumes, you will have immediately eye-catching outfits without spending a fortune. These tips are especially useful for girls who are still in student / student age, who are always limited in many expenditures but do not have enough economic potential.
1. Minimal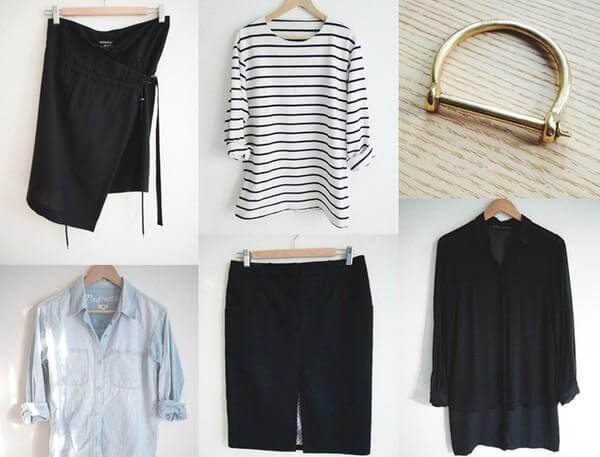 Simplicity is the key to luxury. Therefore, minimal (minimalism) is always the gut style of many top stars and fashionista in the world. Understand also that minimal is not synonymous with boredom, but subtlety. To be able to mix minimalist is not difficult, you just need to follow a few small rules like choosing neutral colors and limited to 2-3 tones, limited accessories and natural makeup. .
2. Accessories statement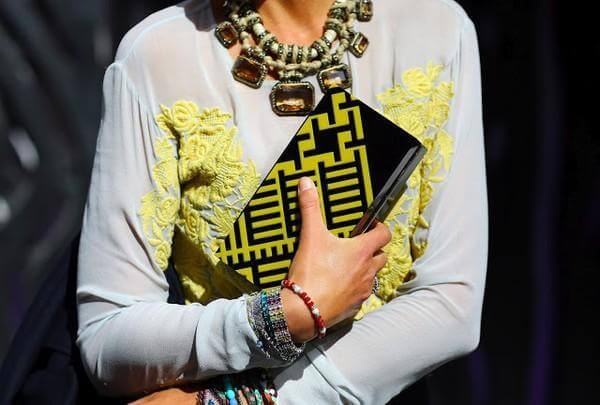 Many girls often choose simple outfits to have an elegant, elegant style that does not spend too much money. But sometimes the same monotonous outfits will bring a feeling of boredom to everyone. Simply, with the help of impressive accessories, your outfit has been "upgraded" to a new level. It can be a statement necklace, chunky chokers or layering rings, fedora hats, transparent clutches … depending on the outfit you will have the right choice.
3. Basic Item + trendy Item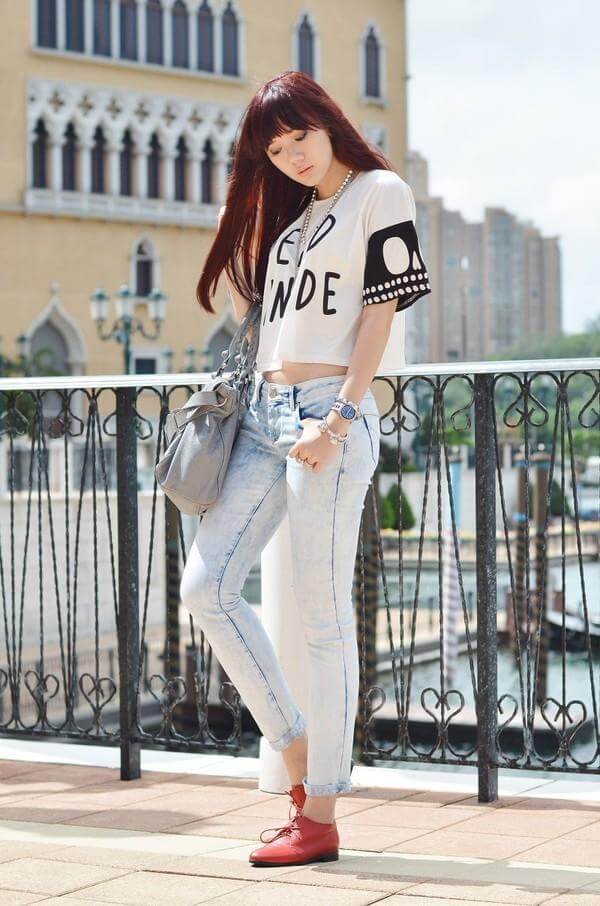 In women's wardrobe there are always "must-have items", temporarily called the basic items that everyone must have. It is not difficult to list these items, such as white shirts, white / black T-shirts … These items will help you save your wallet effectively, because they can Easily mix with other items to create different outfits, in extremely diverse styles and not be boring. With these basic items available, as long as you combine subtly with trendy, impressive fashion items, you will create trendy sets.
4. Black – White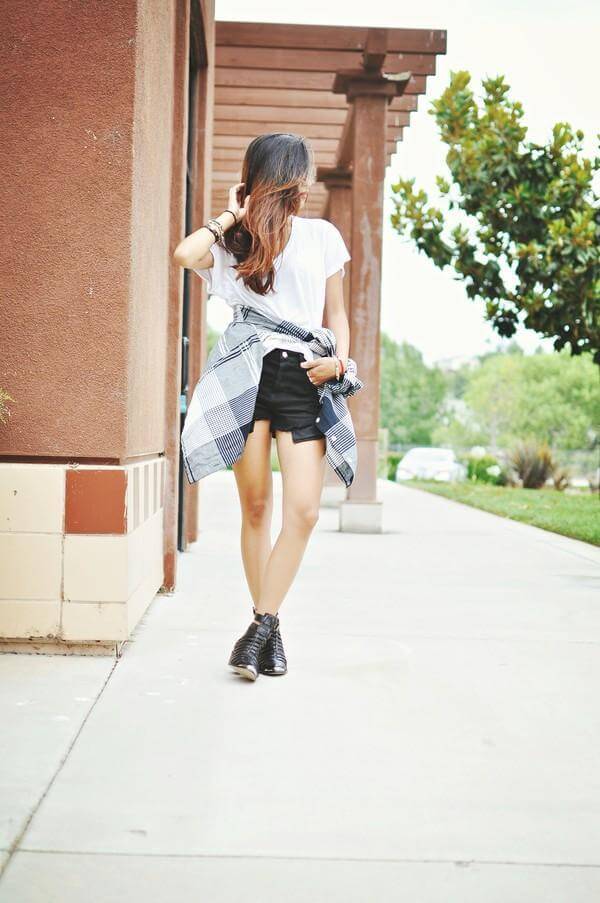 Not simply the prevalent monochrome trend in 2013, these color duo are considered "classic" because they create a classic, simple, but not boring look. White and black are two basic tones that are always present in women's wardrobe, two tones are always easy to coordinate, suitable for all ages and never out of date. The outfits are made up of 2 colors black and white, often making a special impression at first sight. They are simple but not "cheap". Moreover, if you use the black and white color skillfully, you can perfectly hide the shortcomings of your body.
In addition to the plain color, black and white outfits, there are also interesting variations on outfits with block patterns, stripes or impromptu pattern prints on a monochrome background to create unique outfits. unique and engaging. You will not have to spend too much money to own black and white patterned outfits and rest assured that with them, you always become the center of the street.
5. A "nail" item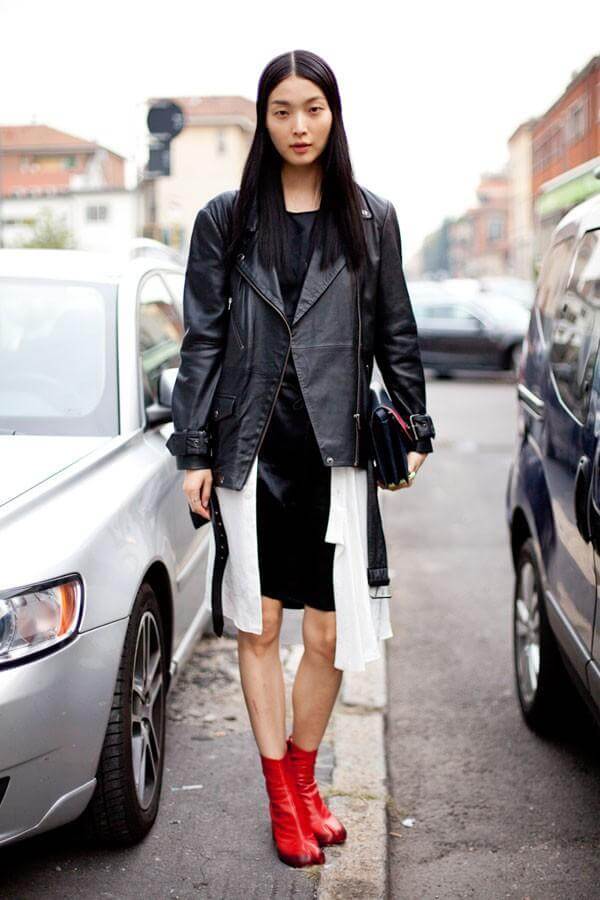 No need to spend too much time, just put on an outstanding "nail" item like an overall, jumpsuit or an eye-catching patterned dress, right trend is considered as if you have succeeded in modeling. photo of a stylish lady. Because you don't have to spread the cost for many items, you will save a lot of money, but instead you will have to be extremely focused in combining with accessory items.