Young, fancy and colorful fashion combinations of young people in the world last week. From crop-top shirts to disco pants and especially riveted boots with an extremely fancy transparent ombre heels, all the ingredients in the set clearly show the owner's strong personality. In addition, the crop-top shirt with red tones and print details create a striking color accent among other details.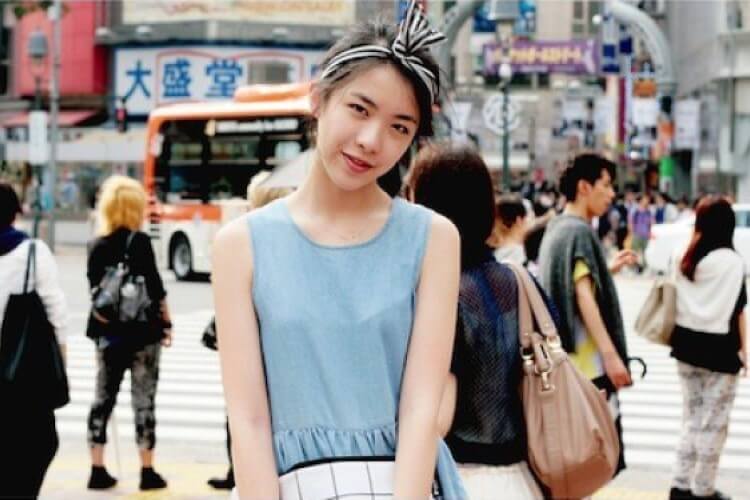 Tank top shirt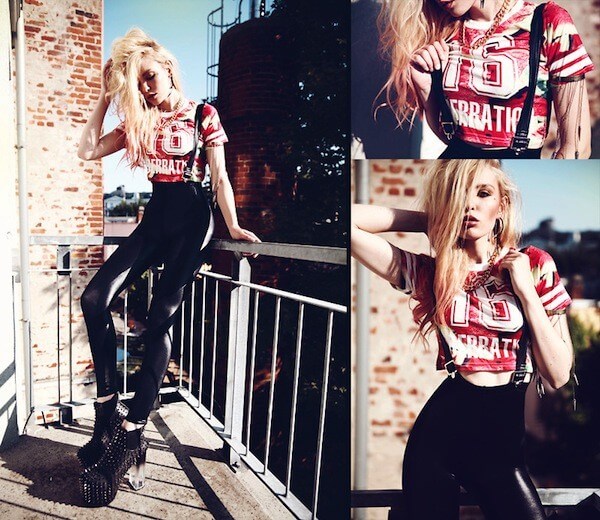 This friend chose for her blue tone as the main theme with a blue light gray tank top shirt and a fancy tie dye backpack. Besides, she also uses mirror glasses to add a highlight to her casual set.
Overalls have yet to cool down with young people who love fashion and it is easy to understand when overalls designs are increasingly being noticed and modified. This girl chose for herself a pair of bibs with beautiful paisley printed chest pocket details, combined with black items such as crop-top shirt, ankle boots, eyeglasses but also did not forget a wreath. goodbye.
Graphic oversized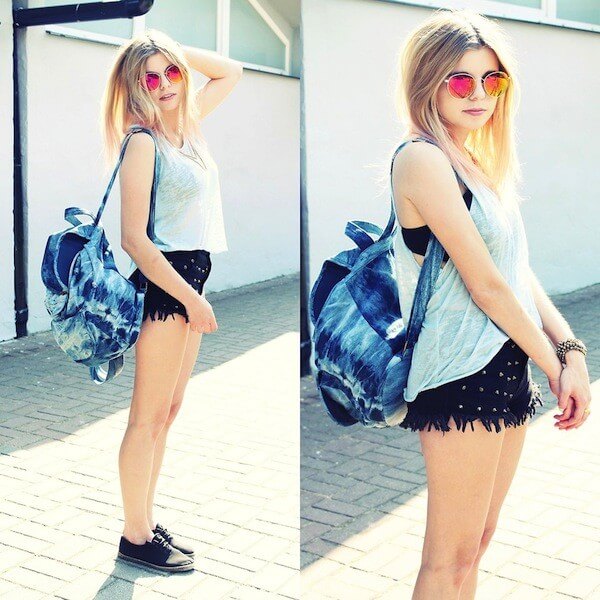 This friend has a comfortable and casual style with an oversized graphic T-shirt mixed with torn boyfriend jeans. However, the set becomes more neat and sophisticated thanks to the presence of two-tone minimal white-black-and-black shoes.
The formula for matching shorts and t-shirts is not unfamiliar and so the easiest way to stand out with an old mix formula is to choose for yourself a pattern with the same outstanding color as This girl. In addition, she completes the set with accessories like a headband and flatform sandals.
Feminine style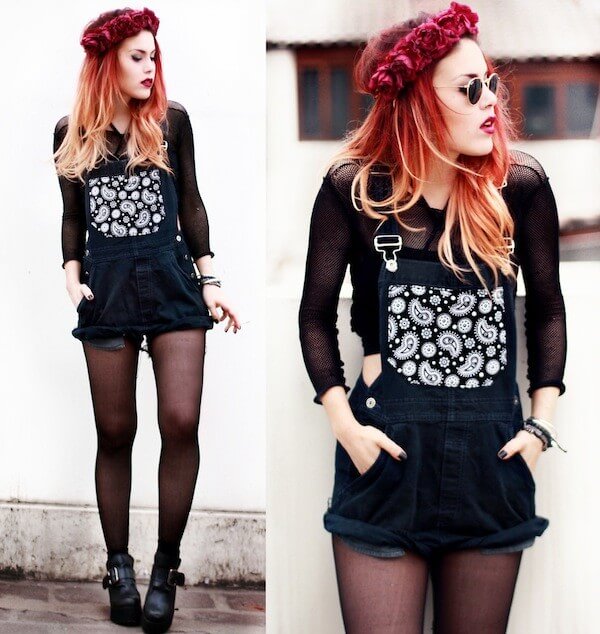 This girl chose for herself a simple dress, but especially the dress with a very cute ombre color. Also because she chose for herself a feminine and sweet style, she chose to tie rabbit-ear scarf, sandal sandals and minimal clutch as accessories for the set.
Summer with hot weather must be the season of loose, airy two-wire dresses and this girl chose to mix a white-red plaid two-layer dress that is both sexy and casual with nude accessories like high heels, hobo bags.
Color-blocking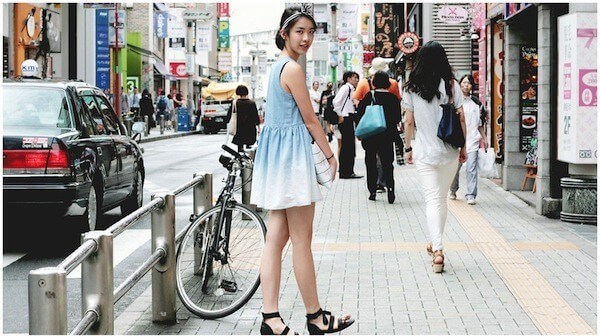 Meanwhile, this girl chose to mix gently color-blocking with blue floral patterned pants and gold-tone accessories including shoulder bags and slipper shoes. Thanks to this vivid color combination, the crop-top blend with high-waist jeans becomes more interesting.
This girl chose for her "sweet candy" color palette when coordinating and choosing for herself a pink-toned skirt, mixed with crop-top and lovely polka-dot lita to help complete the set. Feminine style, sweet in color but still has a bit of personality.
Dot skirt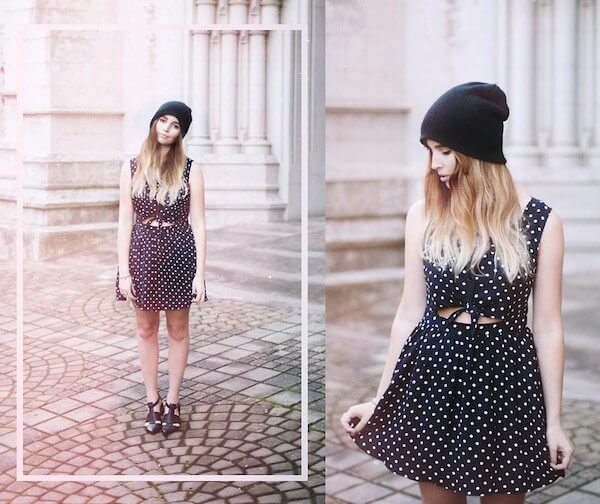 Choose for herself a polka-dot dress with quite feminine cut-out details, but this girl uses personality items to create the opposite style of the set. It is a beanie hat and fancy pointed shoes.
This girl's caged dress also has a pretty feminine cut and design, but she also chooses personality items such as a long-flap cardigan sheer shirt, round-rimmed glasses, ankle boots and socks to mix with and create a break. way for a girly item.
Crochet skirt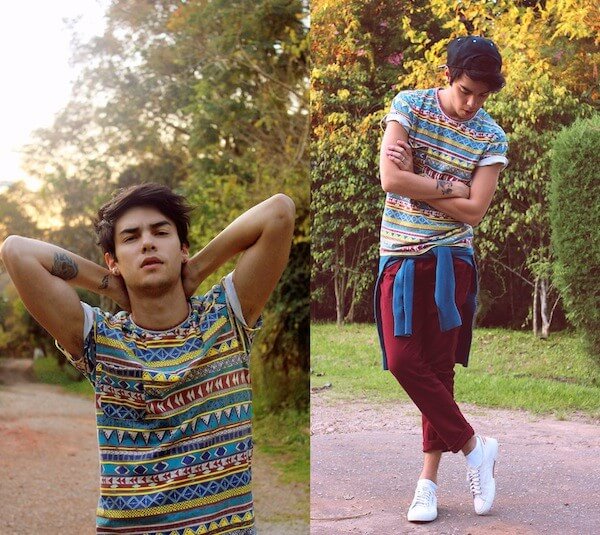 Meanwhile, this girl returned to the right gentle, feminine style with a white crochet dress and selected accessories including lovely backpack, white sandal.
Probably because graphics and motifs are the simplest way to transform for simple mix recipes, this guy has chosen for himself an eye-catching galaxy pattern T-shirt to mix with black jeans and boots. simple.
This guy is quite boldly choosing for himself the striking colors from the aztec t-shirt to mix with each other. The ingenuity in the coordination and color scheme is shown in the fact that the blue sweater tied around the hips and the heated red pants match the color of the T-shirt very well. In the end, she chose for herself a pair of simple white shoes to neutralize the set.
Right Mike combines two stylish urban styles and formal formalities by mixing a denim jacket, snapback hat contrasting with a shirt, black jeans and especially a fancy floral tie.