For girls, having straight, smooth white legs can be considered very lucky, even pride. But the truth is, not many of us are born with that advantage. Unfortunately, there are many girls who also own a pair of legs and legs are not very nice. This is a "catastrophe" because in the summer, the fragile and short layers of clothes can not help them conceal their shortcomings.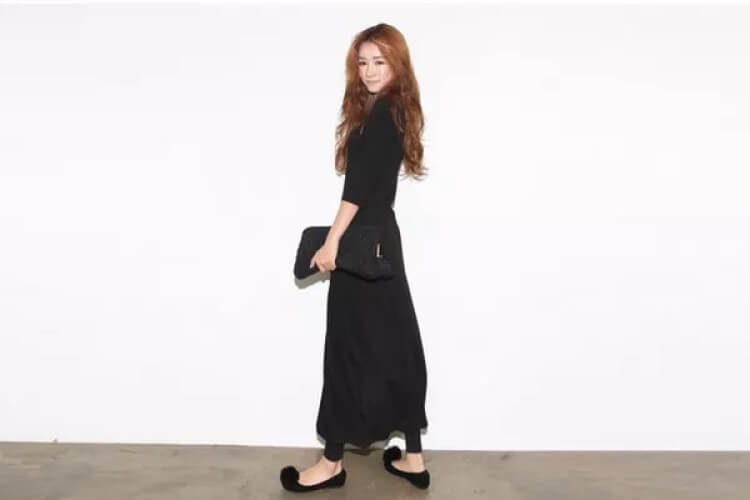 Well, do not rush to despair or hate your curved legs. You can completely turn the "not beautiful" into "beautiful" if you are observant in choosing outfits. In particular, the outfits that are loved the most by the curvy leg girls in the summer are definitely delicate maxi dresses, fluttering gracefully with each step. But there are up to 3 types of maxi dresses with stylish and trendy variations that can help them … "show off" their sexy legs just like straight leg girls!
Penetration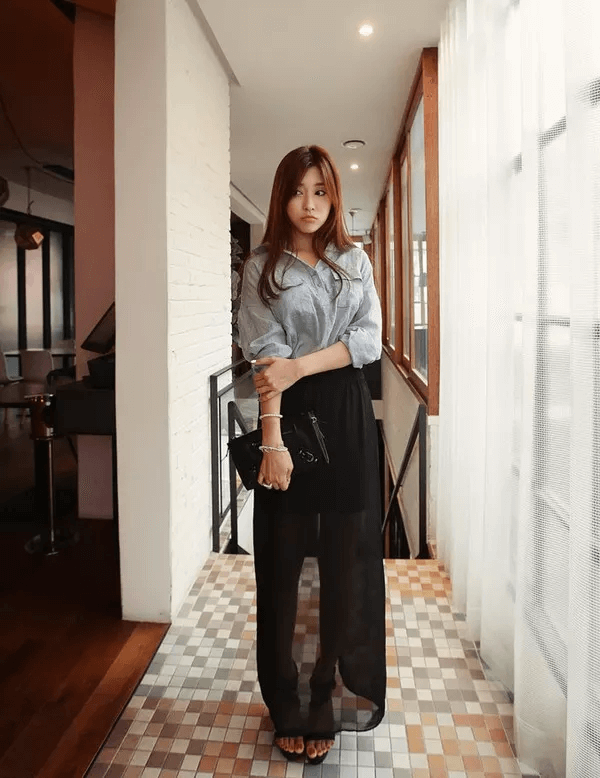 With a dense frequency of appearances: from the catwalks to the streets, shops … we all understand that the penetrating trend is "making a storm" in the hearts of women. It is not too difficult for you to get a sheer maxi dress this season. In addition to the "hot" on the market, the penetrating maxi skirt is extremely cool and gentle; Not only brings feminine charm to the wearer but the penetrating fabric is like coating "a magical mist" on your curved legs.
Combined with high heels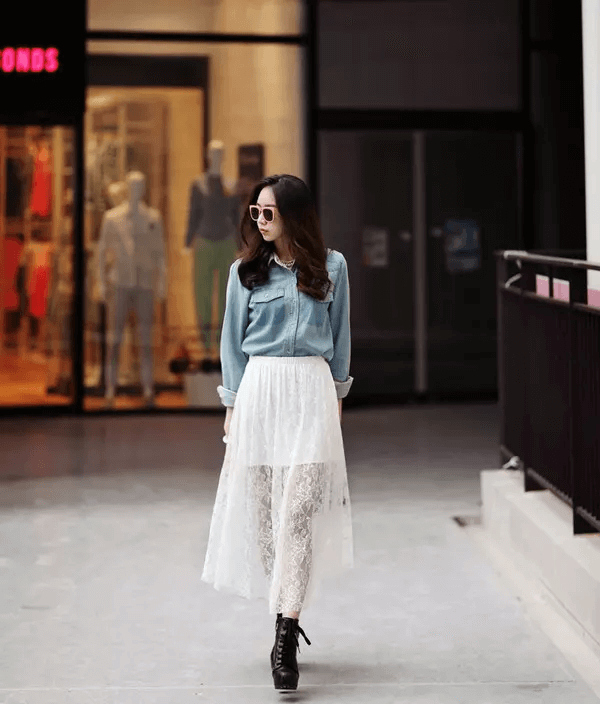 You will still create the impression of long, straight, smooth legs that are extremely attractive, hidden underneath the penetrating skirt. In particular, skirts that penetrate light colors are often more effective in concealing your blemishes. You can mix this item in an opposing way, but it stands out with a denim shirt.
If you can't find a pair of short pants or a short skirt to wear inside a penetrating skirt, try mixing with a skinny pair. A bare-midriff piercing skirt, skinny pants and a snapback hat will give the impression of an idol girl, possessing a stylish yet extremely charming fashion gout.
Combine "2 in 1" with a miniskirt underneath. When wearing a bright through-tone dress, add more accents to your outfit with strikingly colored high heels, such as lemon yellow, which is favored by Vietnamese stars. In addition, the pointed pointed shoes are also the focus of this summer's trend.
Add a charismatic part when the penetrating maxi dress is combined with extremely sexy flare details. This design will absolutely honor the beauty of your feet. If you want to wear a maxi skirt that penetrates a strong, dynamic style, try mixing it with a T-shirt and sports shoes!
Some variations, such as tie ties, also make your outfit more interesting. If you want to party with a seductive, feminine style, choose for yourself lace maxi dresses with enough gaps; Combined with momentum clutch and a mane encrusted with personality.
If you do not want to "show off" a lot, you just "show off" just enough with a thin maxi dress, with a youthful child motif … or a maxi dress with extremely subtle penetrating lines at the end of the skirt.
Tear off evil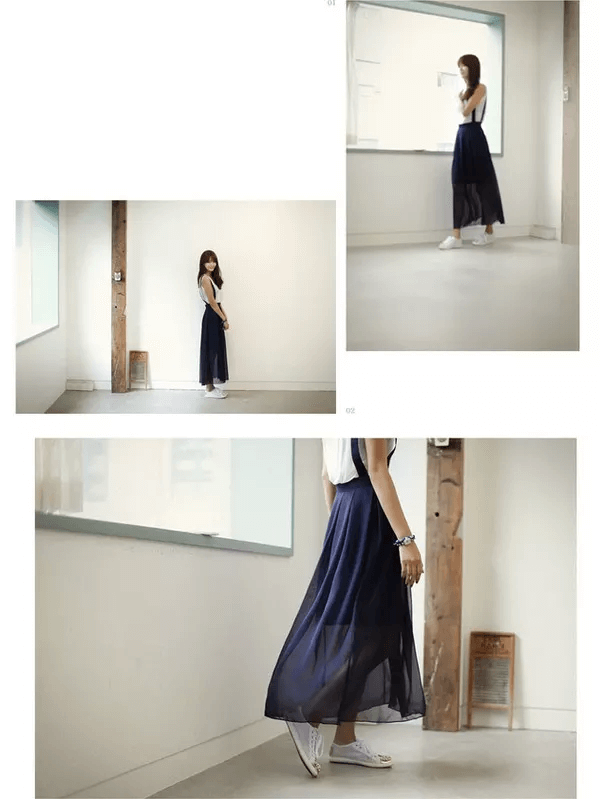 Few people realize that your legs are curved or not because all the attention has been on the seductive slit on the side of the dress. Not only that, but the slitting line also makes your legs look longer and slimmer. However, you should only choose a one-side skirt!
Even if it is a simple mix with tank-top, sandals and sandals, you will still look very fashionable and sexy. To make the lines more attractive, choose maxi dresses with eye-catching patterns … or vibrant and trendy tones such as hot-pink, lemon yellow, green.
T-shirt paired with maxi skirt legs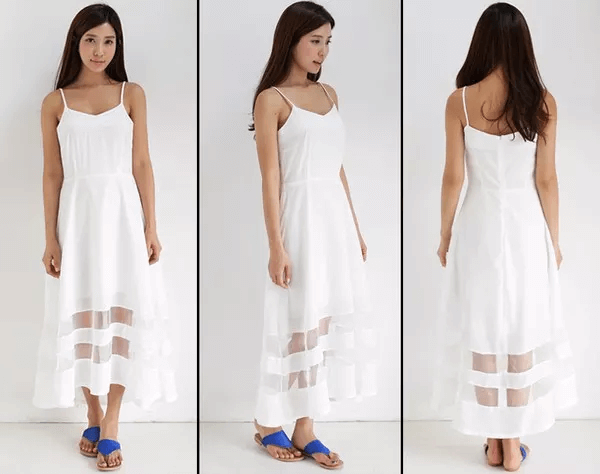 Curved legs will be as sexy as straight legs with maxi skirts that have just cut the flaps, and are faintly penetrating. Young and dynamic with trendy stripes. T-shirt paired with maxi skirts split and a stylish and eye-catching clutch – the outfit is simple but as sophisticated as the original fashionista!
Tight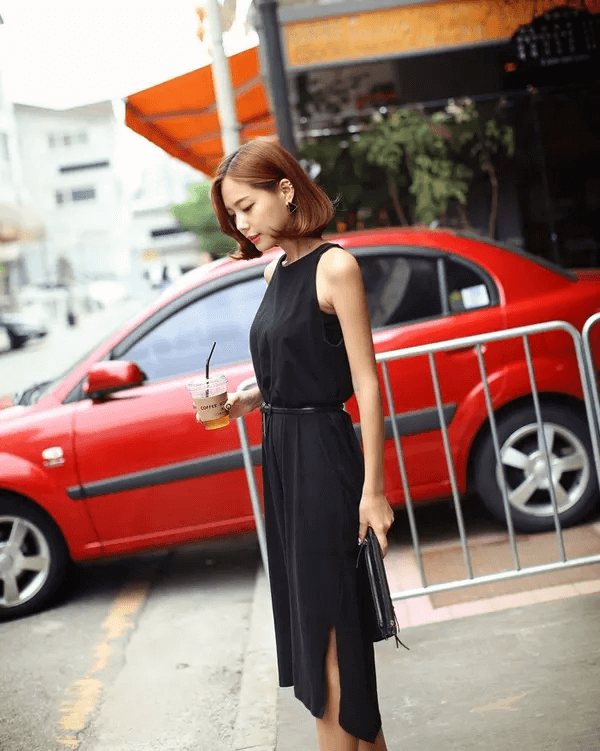 There is a way to "show off" the absolute but equally effective leg, which is the elastic maxi dresses, the design is tight on the body. The advantage of this item is that it is extremely airy and has an extreme shape. Your standard curves and proportions will "hide" your thoughts underneath the cool fabric. However, this item is relatively picky. If you are afraid of being "straightened" from top to bottom, you should balance your proportions with a thin belt or mezzanine jacket.
Streets or traveling will be more exciting with a tight maxi dress, horizontal stripes and a charming fedora hat. This item can also become a party outfit if you combine the same stylish pair and clutch.
Often times, dark tones, (especially black) will complement your full body. Different if mixed with sneaker or wedge sneaker.